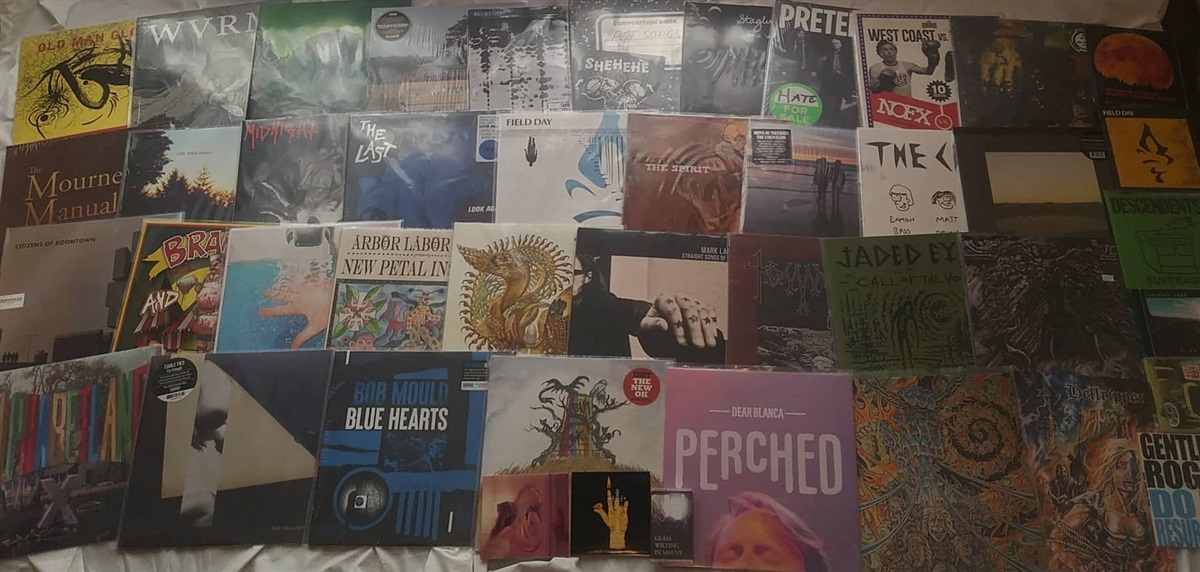 Well, it was a crazy year and I didn't get to listen to as much new music as I normally do (around 250 new releases test played front to back as compared to my usual 500-600) but I still found plenty of new music to keep my spirits up during one of the worst years of most of our lives. As usual, my list is heavy on both South Carolina artists and different varieties of rock/ metal and I wish I had found the time to listen to more - it would have contained a lot more genre and location variation. Without further ado, the stuff that got me through the end times:
1.
Boo Hag - Burial Ground/ Ballads from the Bordello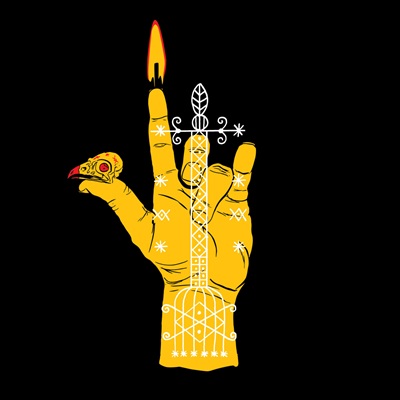 Two releases from Columbia (SC) based swamp punk powerhouse share this spot. The first is a jazz/ punk spiritual meditation and the second is a call to remember our past. I review the first one
here
.
2. Cable Ties - Far Enough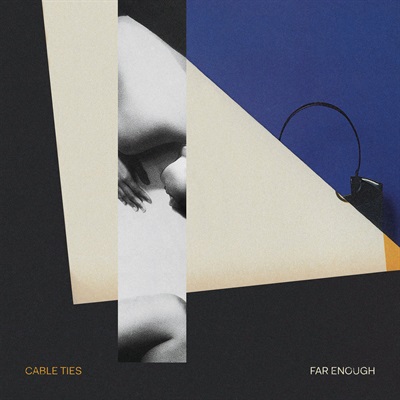 Another blaster of an LP from the Australian female-fronted punk titans. Every song brings that great '80s punk/ post punk/ garage sound back in a totally modern context.
3. X - Alphabetland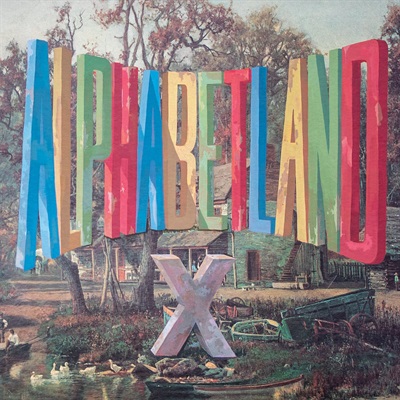 The first X album in over 30 years doesn't disappoint; not only did the clock stand still but it stayed broken just at the right spot, wherein the band creates incredible melodies, harmonies and short, sharp punk rock anthems that stick to your ribs.
4. Bob Mould - Blue Hearts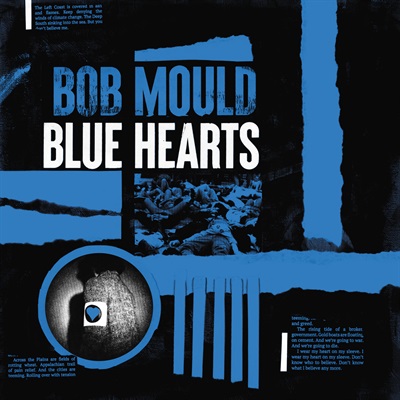 Also channelling his younger days, the punk rock legend created an angry and fiery letter to the powers that be and all who follow them.
5. Drive-By Truckers - The Unraveling/ The New OK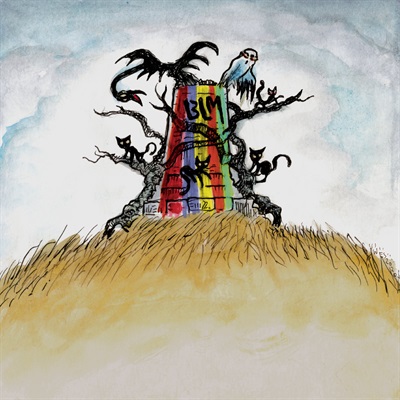 Not one, but TWO amazing full lengths from one of the greatest rock bands of the 21st century. Songs travel from the political to the personal without losing any direction or sense of urgency.
6. The Heavy Eyes - Love Like Machines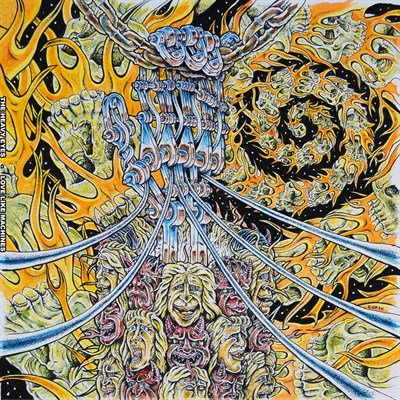 The Memphis stoner rockers deliver their most realized vision yet. I review it and interview them
here.
7. Dear Blanca - Perched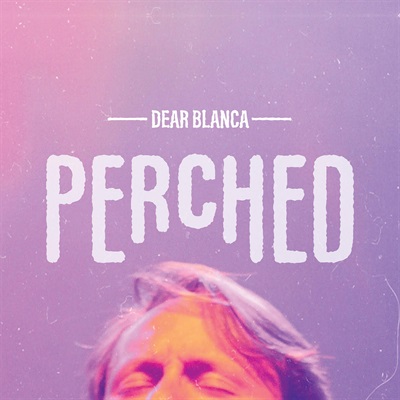 A triumphant and state-of-the-art indie rock album from one of South Carolina's best. My review is
here.
8. The Boomtown Rats - Citizens of Boomtown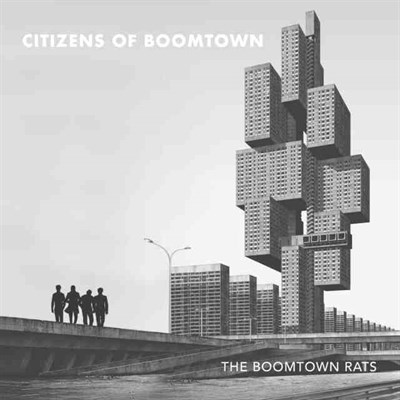 Another incredible return to form from a seminal band, this time in a completely different musical context for the British legends.
9. Gláss - Wilting in Mauve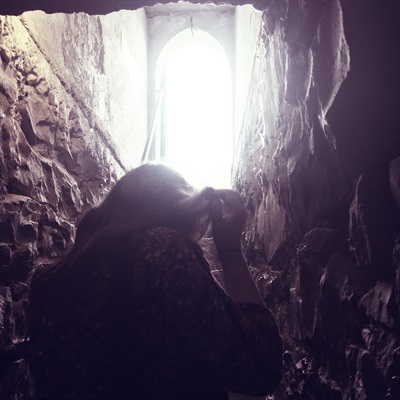 Beyond classification and defying all musical cliques that surround them, the Greenville band create themselves out of thin air and then proceed to trouble your dreams long after.
10. Grace Joyner - Settle In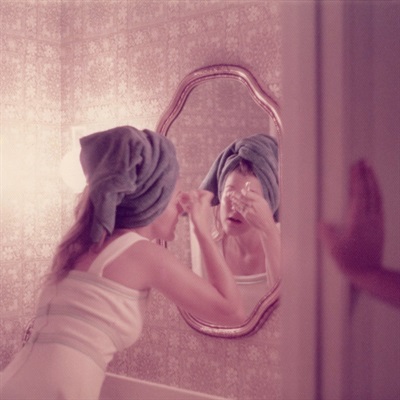 Another collection of gems from the songwriter balances pop perfection with stabbing electronic discourse. My review is
here.
11. Wailin Storms - Rattle
12. Head of the Demon - Deadly Black Doom
13. Kvelertak - Splid
14. Yuri Gagarin - The Outskirts of Reality
15. Midnight - Rebirth by Blasphemy
16. Old 97's - Twelfth
17. Napalm Death - Throes of Joy in the Jaws of Defeatism
18. The Men - Mercy
19. Kömmand - Terrorscape
20. Old Man Gloom - Seminar VIII/ IX
21. Matt Megrue - The Mourner's Manual
22. Stagbriar - Suppose You Grow
23. Arbor Labor Union - New Petal Instants
24. Bully - SUGAREGG
25. Pretenders - Hate for Sale
26. Mrs. Piss - Self-Surgery
27. Metz - Atlas Vending
28. Waxahatchee - Saint Cloud
29. Greg Saucier - Cover of Angel Rat
30. Oranssi Pazuzu - Mestarin Kynsi
31. Milk Teeth - Milk Teeth
32. Bulletbelt - Warlords
33. Exhalants - Atonement
34. The Chats - Hish Risk Behaviour
35. Emma Ruth Rundle & Thou - May Our Chambers Be Full
36. Wayfarer - A Romance with Violence
37. Necrot - Mortal
38. Bruce Springsteen - Letter To You
39. E.Z. Shakes - The Spirit
40. Cult of Fire - Moshka/ Nirvana
41. Thee Oh Sees - Metamorphosed
42. A Pregnant Light - You Cannot Pour From an Empty Vessel
43. Various - Volume 4 Redux
44. Sumac - May You Be Held
45. Nothing - The Great Dismal
46. Brandy and the Butcher - Dick Circus
47. Katie Rose - I'm Feeling Fine
48. Vile Creature - Glory, Glory! Apathy Took Helm!
49. Chainbreaker - Relentless Nights
50. Jon Snodgrass - Tace
51. Slaughter Messiah - Cursed to the Pyre
52. Spirit Adrift - Enlightened in Eternity
53. Fontaines DC - A Hero's Death
54. Coriky - Coriky
55. Run the Jewels - RTJ4
56. Elvis Depressedly - Depressedelica
57. SHEHEHE - Pet Sounds
58. Black Valley Moon - Vampirella
59. AC/DC - PWR/UP
60. Idles - Ultra Mono
61. Smoulder - Dream Quest Ends
62. Slorder -Two
63. Testament - Titans of Creation
64. Xibalba - Anos En Enfierno
65. Knot - Knot
66. Cloud Nothings - The Black Hole Understands
67. Brimstone Coven - The Woes of a Mortal Earth
68. WVRM - Colony Collapse
69. Lucifer - Lucifer III
70. PUP - This Place Sucks Ass
71. F*CKED - Doomed to Repeat/ Hypersomnia/ Made For TV Misery/ A Ceaseless and Violent Exhaustion
72. Sadness - Atna
73. The Front Bottoms - In Sickness & in Flames
74. Kathleen Edwards - Total Freedom
75. Human Impact - Human Impact
76. Warbringer - Weapons of Tomorrow
77. NOFX vs Frank Turner - West Coast vs. Wessex
78. Drunk Couples - No Rest
79. Field Day - Opposite Land
80. Destroyer - Have We Met
81. SESH -II
82. Candy Coffins - No Rest
83. Jaded Eyes - Call of the Void
84. Corpsemower - s/t EP
85. George Fetner and the Strays - Longer Like This
86. Diet Cig - Do You Wonder About Me?
87. MIDIMarc - Thirty Seven
88. Bambara - Stray
89. Smoke Fairies - Darkness Brings the Wonders Home
90. Rotting Out - Ronin
91. Witchtrap - Evil Strikes Again
92. Tortuga - Deities
93. Witchcraft - Black Metal
94. Hellripper - The Affair of the Poisons
95. Mark Lanegan - Straight Songs of Sorrow
96. Boris - NO
97. Armored Saint - Punching the Sky
98. Habibi - Anywhere But Here
99. Car Seat Headrest - Making a Door Less Open
100. Miley Cyrus - Plastic Hearts
Honorable Mentions: Longshot Odds, Kenny George Band, Grand Republic, Social Void, Todd Mathis, Abacus, Dead Swells, Bathe, Billy Riot, Muck, Slushie, Grand Kids, Soda City Riot, Beach Slang, Körgull the Exterminator, Mr. Bungle, Tyrant, Cauldron, Yatra, Traveler. The Vapors, The Beaters Band, Shine, illuminati hotties, Hum, Frankie Stubbs, Flippants, Eternal Champion, Corb Lund, clipping, Carcass, Bear Mace, Alice Bag, Okkultokrati, Krallice, Haunt, Frances Quinlan, Enslaved, Cirith Ungol, Butcher, Pears, Worriers, The Mountain Goats, Sulaco, Sarah Mary Chadwick, Sadler Vaden, Possessor, Poppy, Necrosound, Mekong Delta, King Gizzard & the Lizard Wizard, Kane B., Jason Isbell & the 400 Unit, Jackson Spells, Frank Turner & Jon Snodgrass, Expander, Elder, Baba Yaga, Babe Club, Vader, Ultimate Fakebook, John Moreland, Best Coast, Zeal & Ardor, Rebuke, The Third Mind, Sallow Moth, Raspberry Bulbs, Neil Young, Missing Persons, Khemmis. Inquisition, Ghouli, Chrome Waves, Barnwell, Act Normal, And You Will Know Us By the Trail of Dead, Fiona Apple, Fate's Warning, Unreqvited, Today is the Day, Code Orange, Solicitor, Pigs Pigs Pigs Pigs Pigs Pigs Pigs, Mr. Wrong, Stone Temple Pilots, Skatter Brains, Kirk Windstein, Hazzerd, Deftones, At Their Mercy, Killer be Killed, Izar Estelle, Yves Tumor, Shok Paris, White Magician, Sepultura, SDI, Hot Lava Monster, Orange Doors, Isobel Campbell, Grey Matter, Cro-Mags, Mondo Generator, Wire, Viagra Boys,Subtype Zero, Samsara, Ruinas, Niecy Blues, My Purest Heart for You, Lorelle Meets the Obsolete, Le Butcherettes, Jesu, Infinitikiss, FACS, Dumb Doctors, Death Angel, Contour, Chris Connelly, Bonehunter, Body Count, Blue Oyster Cult, Autocorrect, Angelica Garcia, Alcatrazz, $hawn P, Daddy's Beemer, Ozzy Osbourne, Stalker, Metal Church, Tombs, Diamond Head, Couch Slut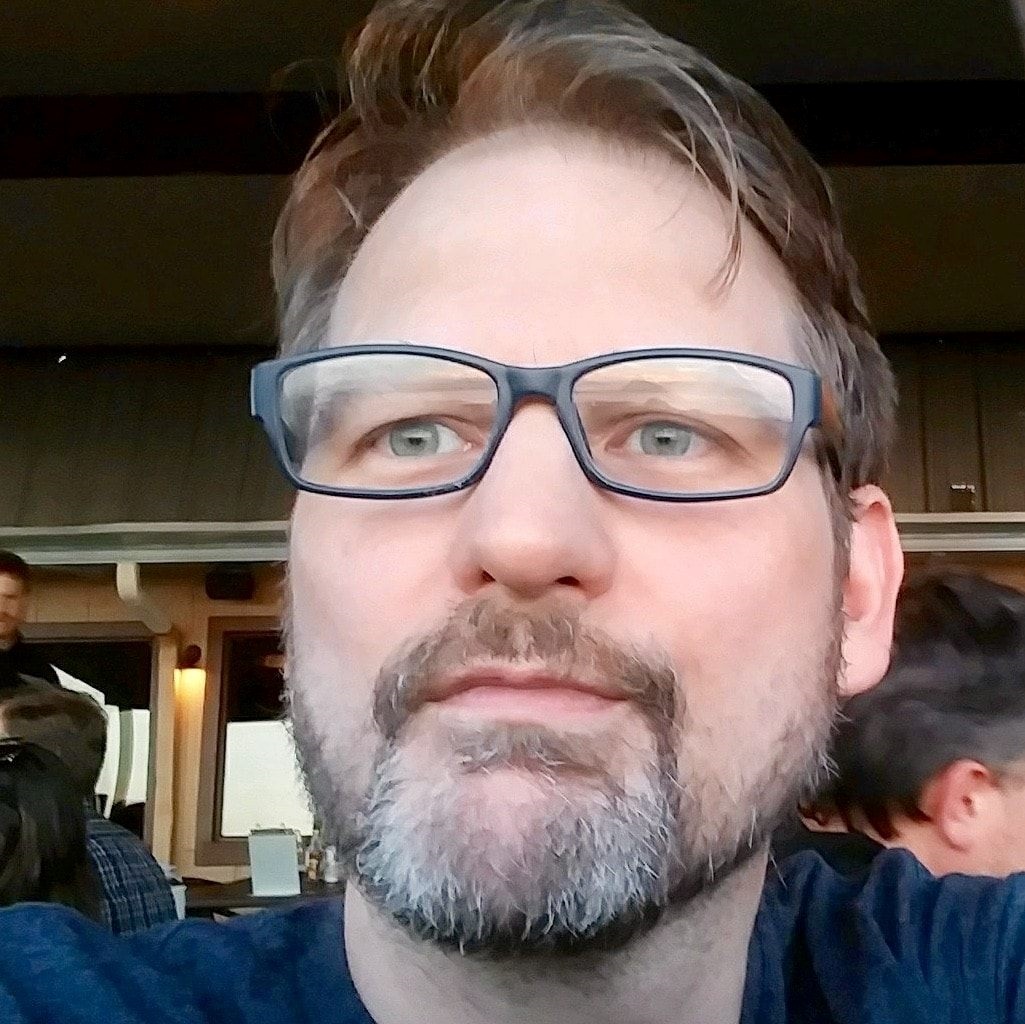 Sean Knight
Sean Knight is a South Carolina native who has bounced back and forth between Texas and SC most of his life. He has been playing music for over 30 years and writing about it for a decade. Always striving to listen, always striving to be heard.