Arthur Alexander Releases Sophomore Album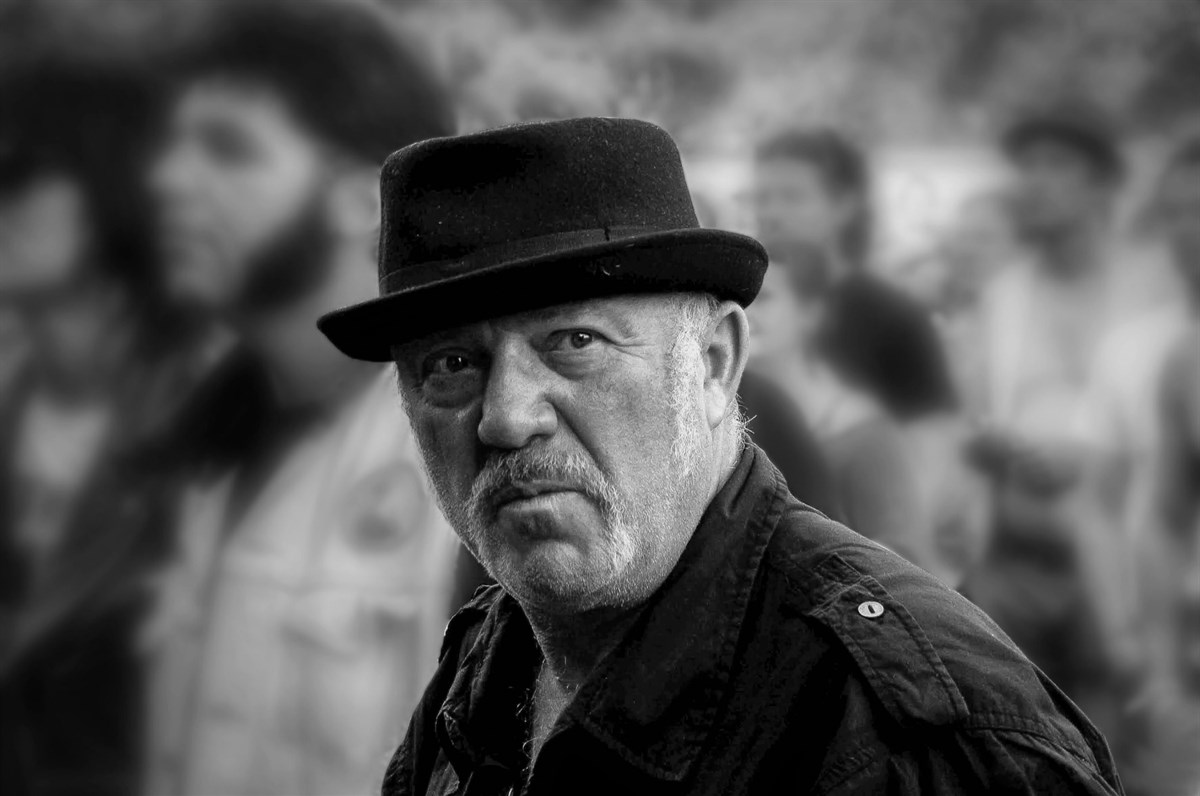 Imagine being in a bustling music scene in New York City, hanging out at CBGB's and other niche clubs, while fully immersing yourself in the punk rock scene that encompassed your entire being. That's exactly what Arthur Alexander did before breaking out to Los Angeles as his previous band, Sorrows, came to a close. Alexander started out as a guitarist in The Poppees, who found great success in the early 70's punk scene. By the time 1976 rolled around, he found himself in a new band, Sorrows, who had big dreams and got on a major label looking towards huge success. That success did not come as planned, as the label dug in their heels and attempted to reorganize their music to a more streamlined approach, full of studio musicians that did not have the same "mouthfeel" of Sorrows. The album ended up not doing very well on the charts, and Sorrows' fans hated the project as much as the band did. Ultimately, the band broke up and Arthur found himself looking at a new future in a new city.
While in LA, he found new friends amidst an entirely different scene. One of which he was unprepared for and didn't really find all that fun - at first. After a while of composing music for other artists in his studio and getting his groove back as an independent solo artist, he released his first album,
One Bar Left
. Arthur continued to hone his craft and wrote new material, as he does to this day, and will be releasing his sophomore album featuring his work as a guitar maestro with
...Steppin' Out
later this month.
We got a chance to talk with him to find out what he has been doing while navigating his new career and partnership with Big Stir Records. Find out his thoughts below on topics reaching from his resurgence as a solo artist to his opinions on the current state of the music industry. Please get in touch with bigstirrecords.com if interested in seeing him at a venue near you.
On his resurgence of his career-
"Crazy, I guess. After my tenure in NY with The Poppees and Sorrows, and after working on my own stuff, working with other artists, I moved to LA. I thought my music career was over. I got into editing for film and teaching at the local college. I thought that was basically it. I thought my career was over. Then I got involved with the local music scene, and it kind of lit a fire under my ass. I didn't realize how much I'd been missing this. I started hanging out in the clubs and meeting musicians. Around 2010, Sorrows album
Bad Time Good Time
was re-released and reactivated Sorrows. We did an East Coast/West Coast tour. I went through Hell and high water to get back in shape for playing. I started a band and played local clubs. The guys I was playing with were basically my children. They were deep students of rock and roll, probably knew more than I did. So, we started playing. I didn't know what to expect or how the reaction would be. It's been 30 or 40 years, and I was playing my old music. They absolutely freaked out! I couldn't believe it. It led to me putting out my first independent album that led to the next album that is coming out now."
On streaming-
"There is nothing about it I can handle. It is what it is. It's no comparison to how it used to be and how it is now. Back in the day when I was in New York, I was with Sorrows and The Poppees. Unless you got signed to a major label, nothing happened. Best you could do is print out vanity records and sell them out of the trunk of your car. So, unless you were signed, nothing happened. Go to today, you can take enough money to go to a Guitar Center and buy all the equipment you need to be your own recording studio. It's definitely opened up a floodgate for the democratization of music. People with various degrees of talent can represent themselves. It's a whole different ballgame. We can't stop it. Call me an old timer, but I like breaking cellophane and opening records. I like having something physical in my hand versus what they call a file. You can't smell it, I can't touch it. It's a whole different vibe. Back in the day, it was almost a ritual to break open the box, sit at the turntable and listen to the record, and then flip it to the other side."
On Big Stir's community of recording artists-
"I adore them and think what they are doing is a great job. The whole approach with this community thing with a record label is great. Just to know there is a circle of musicians being as one, and being there for one another is great. It attracts outward. They see what is happening, and I think it kind of resonates with this kind of a natural desire of belonging somewhere and being a part of something by themselves. These guys,
Christina and Rex
, are a two person operation who work their butts off. I was once a part of one of the biggest labels in the world, and these guys do a better job of getting my music out there. The amount, quality and effectiveness of their work is amazing. The relationships that they have been able to cultivate are not just a record label/record stations/DJs are more like friendships without Payola. You don't have to send a bag of blow and a couple of records to get on the radio (laughs)."
On West Coast vs East Coast-
"It's a pretty big difference. In the New York days, it was a pretty big punk and new wave scene. We would hang out in these big clubs. We would hang out with other musicians and talk about music. You've got record people coming down, and it was clear and understandable. It was competitive, and you were always trying to get higher on the bill. But it was a community. When I got to LA, it was different. When I actually started to go to the clubs, I found it was completely different. There was no scene. There were clubs, band, but no real scene. At CBGB in New York, there might be 5 bands on the bill, In LA, you might have bands playing, but all their friends cleared out after seeing them play. It's unfortunately part of the picture where they'll just go and clear out after their friends play. That pretty much continues to this day."
On touring again-
"Oh sure, I've been playing regularly in shows in LA. I've been knocking my brains out on doing a tour here and in Europe. When I'm in Europe, they love the band and really want us to come back. It's expensive to go and get the band on the road. The US has a different way of treating musicians in how to implement something like this - the way they pay, etcetera. I'd love to go and do some shows. I'd love to make it happen."
On his new single coming out "Humming the Blues in 4"-
"I am really proud of this single. I basically started humming. I didn't have the words yet, but it sounded good. It invoked a chant, and the whole spiritual gospel stuff where the Blues came from is something I love. (humming a few bars) Then came the first verse. I wanted to write a retrospective song about growing old and looking back over your life. Each verse is a take on a different aspect on people from different walks of life doing different things, a collage if you will. It's a socially conscious song. So, I called it Humming the Blues in 4, because I had 4 verses."
On the broad airplay his current single, Woman, is getting-
"I don't know what the statistics are, but it's great. It's playing all over the world. I am seeing a few radio stations that are getting songs from the album versus just the single, and DJs are playing other songs from the album."
On writing a new album-
"As the phone was ringing when you called, I was working on a new song (laughing)"
On current influences-
"I think that my influences, if you are talking about modern music, I am influenced by the music itself. I absorb what resonates with me, and it might come out of left field of something I've heard that I incorporate into what I am doing. It might be a beat or some new idea."
On what he might do that he hasn't done yet-
"Never thought of it. No! I think I'm good. I would say my life has been pretty exciting as it is."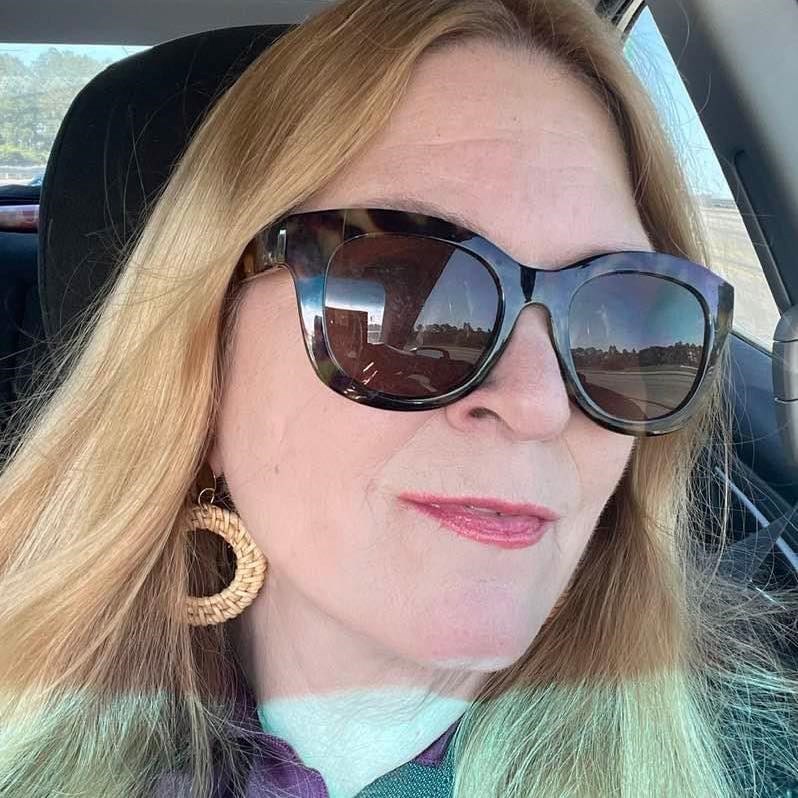 Stephanie Smith
Stephanie Smith - Founder and Editor
Stephanie has been involved in the music scene for over 10 years as a photographer and writer. She has written for websites such as Bandzoogle, BandMix, as is the current Director for South Carolina Music Guide. You can usually find her at local hot spots in Charleston. However, she likes to explore and has found a favorite second home in Costa Rica.