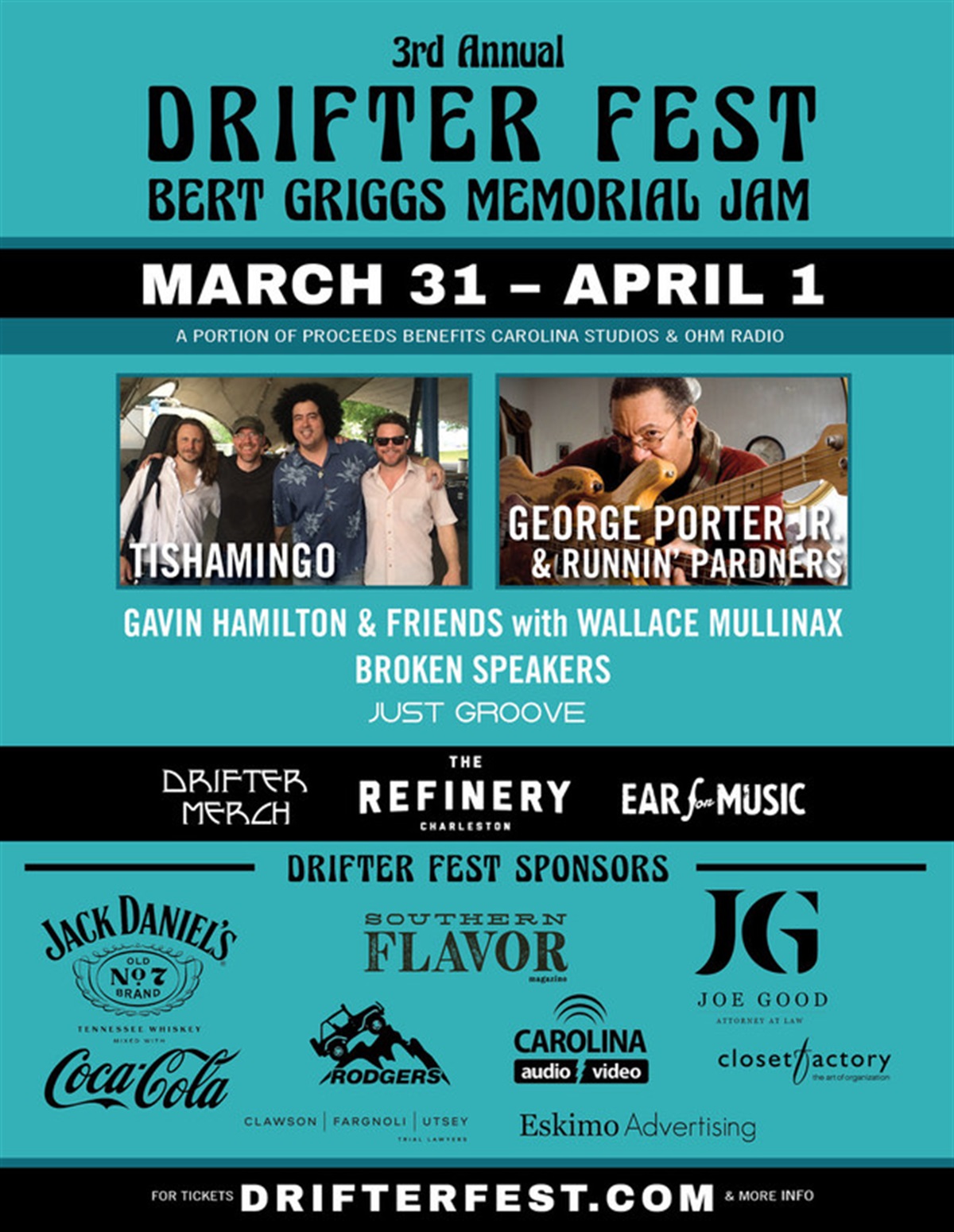 The 3rd Annual Drifter Fest was held earlier this month in honor of Drifter Merch's Founder, Bert Griggs. The event was held over two days at The Refinery, a beautiful location just outside of Downtown Charleston. Proceeds from the event went to local nonprofits, Carolina Studios and 96.3 FM Ohm Radio.
Bert Griggs, along with his wife Lorrie, created Drifter Merch in 2016 to help fund their passion for music. They designed merch and set up tables during events that showcased custom made designs for their favorite bands. After Bert's passing, Lorrie has continued his work and created Drifter Fest in his memory. She can be found with newly designed merch, maintained in Bert's individual style, at events such as Widespread Panic, Billy Strings and more. You can find her, along with their 5 year old daughter, hanging out with friends and selling their unique merchandise.
Support for Bert Griggs' family was immense with many local musicians and bands in attendance. Just Groove, Broken Speakers, Gavin Hamilton & Friend with Wallace Mullinax, played sets ahead of headliners Tishamingo and George Porter Jr & Runnin' Pardners. Broken Speakers opened up the festival with a set full of rock and soul favorites sung by lead singer Campbell Brown. Other members of the band include Ryan Bonner (vocals, guitar), Whitt Algar (vocals, keys), Caitlin Casteel (vocals), Corey Stephens (vocals, bass), and Drew Lewis (drums). Their enthusiastic and fun style had attendees in the ampitheater dancing and groovin' in anticipation of the next band, Tishamingo. Tishamingo, a southern rock band out of Georgia, closed out the evening by bringing everyone to their feet and into the pit jamming hard until late into the evening. Tishamingo played songs from their current album
The Point
as well as others from previous recordings
Wear N Tear
and their self titled debut album,
Tishamingo
.
Just Groove, a one man band (Rob Corbett) opened up Day 2 and played between sets throughout the evening. Gavin Hamilton was joined by local favorite Wallace Mullinax for a funky good time with their friends before George Portner Jr hit the stage to close out the event. George Porter, a mainstay of funk and blues, held nothing back as he played favorites from over the past 60 years and brought a bit of New Orleans to The Refinery's stage. The Runnin' Pardners have been together since 1990 and have a couple of albums out with
Funk This
(2000) and
Can't Beat The Funk
(2011).
The event was nearly sold out with attendees enjoying food and drinks from The Whale and Sweetgrass Lounge. VIPs were treated to their own bar and viewing space upstairs.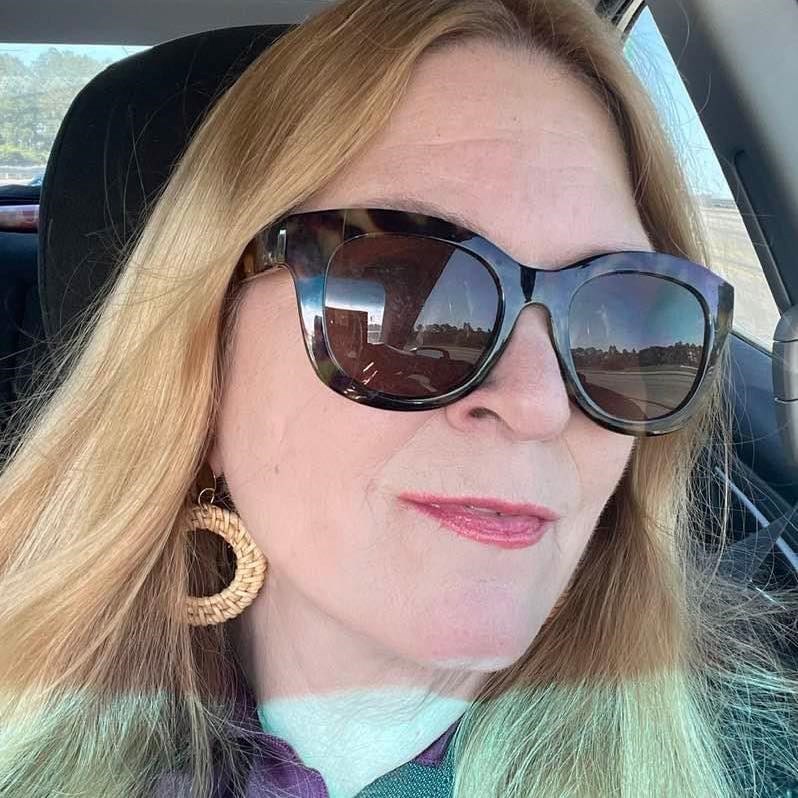 Stephanie Smith
Stephanie Smith - Founder and Editor
Stephanie has been involved in the music scene for over 10 years as a photographer and writer. She has written for websites such as Bandzoogle, BandMix, as is the current Director for South Carolina Music Guide. You can usually find her at local hot spots in Charleston. However, she likes to explore and has found a favorite second home in Costa Rica.