5th Annual Rock The Block Is On!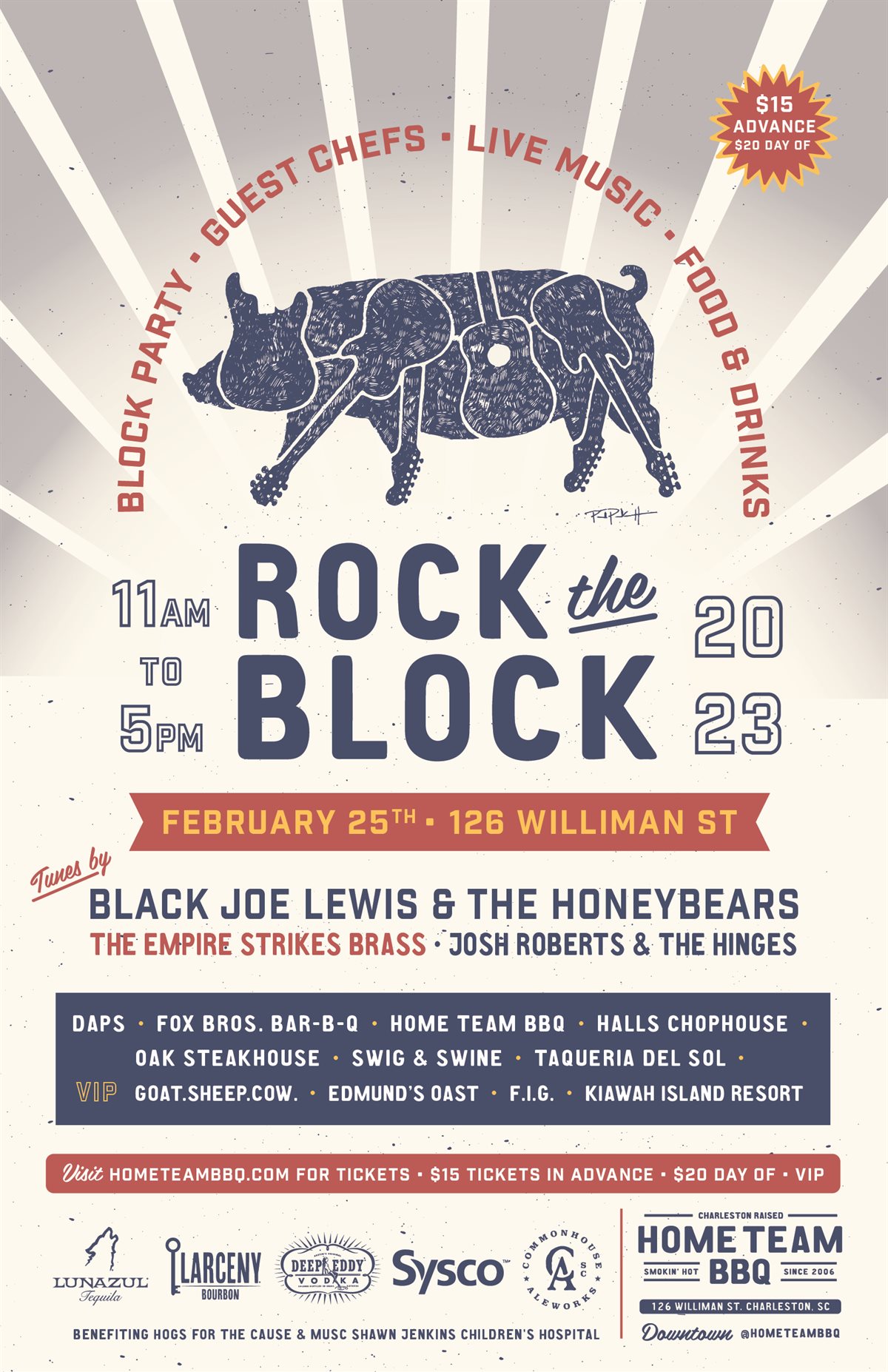 Home Team BBQ hosts the 5th annual Rock the Block fundraiser and
blowout block party. Saturday, February 25th from 11 a.m. to 5 p.m join the fun in front of the downtown
Williman Street Home Team BBQ location. The event's mission is to raise funds and awareness for
families affected by pediatric brain cancer through donations to Hogs for the Cause, MUSC Shawn
Jenkins, and Ronald McDonald House of Charleston. Aaron Siegel, Chief Operation
Partner/Pitmaster says, "Rock the Block is truly one of our favorite events because it combines all the
things we love to do; food, music, good vibes, and we get to do it all to raise money for a great cause". In
2022 the group raised over $160,000 for Hogs for the Cause between Rock the Block and Holy Smokes
BBQ Festival in November, plus a $10,000 donation to the Ronald McDonald House of Charleston.
Guests will rock on Williman Street to Josh Roberts & The Hinges, Empire Strikes Brass, and Headliner -
Black Joe Lewis & The Honeybears, the Texas-based singer and guitarist whose full-bodied music blends
the past and present of blues, soul, and R&B.
A general admission ticket to Rock the block includes three live music acts with the opportunity to
purchase food and drinks from six award-winning guest chefs and two large bars with beer, wine, and
cocktails. This year you can expect more block to rock. The group has expanded the event to add another
bar area, as well as, a larger VIP area. Kick it up a notch with the VIP experience. Adult VIP tickets will
include all-you-can-enjoy offerings from an additional group of chefs and an open bar. Yes, an open
bar...but please party responsibly!
2023 LIVE MUSIC LINEUP
Josh Roberts & The Hinges
The Empire Strikes Brass
Headliner - Black Joe Lewis & The Honeybears
Guest Chefs include:
DAPS | Breakfast | Imbibe • Fox Bros. Bar-B-Q • Oak Steakhouse • Halls Chophouse • Taqueria Del Sol •
Swig & Swine
VIP Chefs:
F.I.G. • Edmunds Oast • Baking Shananigans • goat.sheep.cow • Home Team BBQ.
ABOUT ROCK THE BLOCK: ROCK THE BLOCK
is Home Team BBQ's annual street party, in front of our
downtown location, raising funds to support families battling pediatric cancer, Hogs for the Cause, MUSC
Shawn Jenkins Children's Hospital, and the Ronald McDonald House of Charleston. We will ROCK in the
street in front of the Downtown Charleston HTBBQ location from 11 am - 5 pm on 2/25th.
ABOUT HOME TEAM BBQ
Since 2006, Home Team BBQ has built a thriving barbecue business with a collection of restaurants in the
Charleston South Carolina area, as well as outpost locations in Aspen, CO, Columbia, SC, and Greenville, SC.
Founded and operated by classically trained chefs including Culinary Institute of America graduate,
chief operating partner and pitmaster Aaron Siegel, along with partner and executive chef Taylor Garrigan,
Home Team BBQ brings fine dining fundamentals to the slow-cooked meats and comfort food of the South.
In a welcoming atmosphere, elevated yet approachable, multi-regional barbecue is paired with creative dishes,
delicious sides and a wide-ranging bar program featuring an expansive American whiskey selection, fun frozen
cocktails and a variety of craft beer curated by beverage director and director of operations Adam
Rothstein. Home Team BBQ has been featured in several national publications including Travel + Leisure,
Esquire, USA Today, Southern Living and Food & Wine for its outstanding barbecue. In addition, an eclectic
line-up of live music and private event space make Home Team BBQ the perfect place for everything from a
casual family dinner to wedding rehearsals, happy hour with coworkers, watching the big game and more.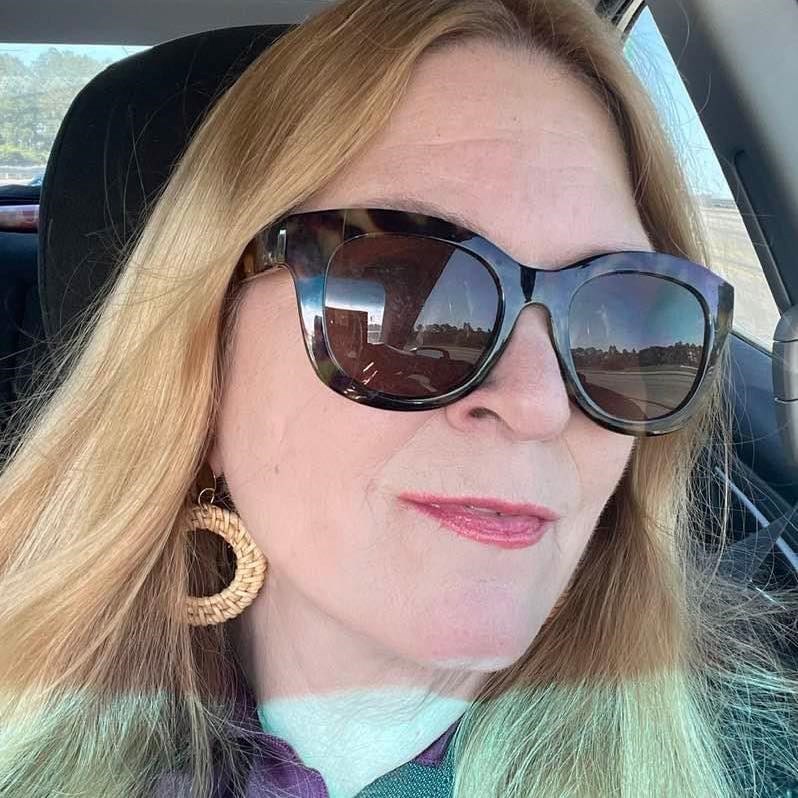 Stephanie Smith
Stephanie Smith - Founder and Editor
Stephanie has been involved in the music scene for over 10 years as a photographer and writer. She has written for websites such as Bandzoogle, BandMix, as is the current Director for South Carolina Music Guide. You can usually find her at local hot spots in Charleston. However, she likes to explore and has found a favorite second home in Costa Rica.