Interview with Away from Voivod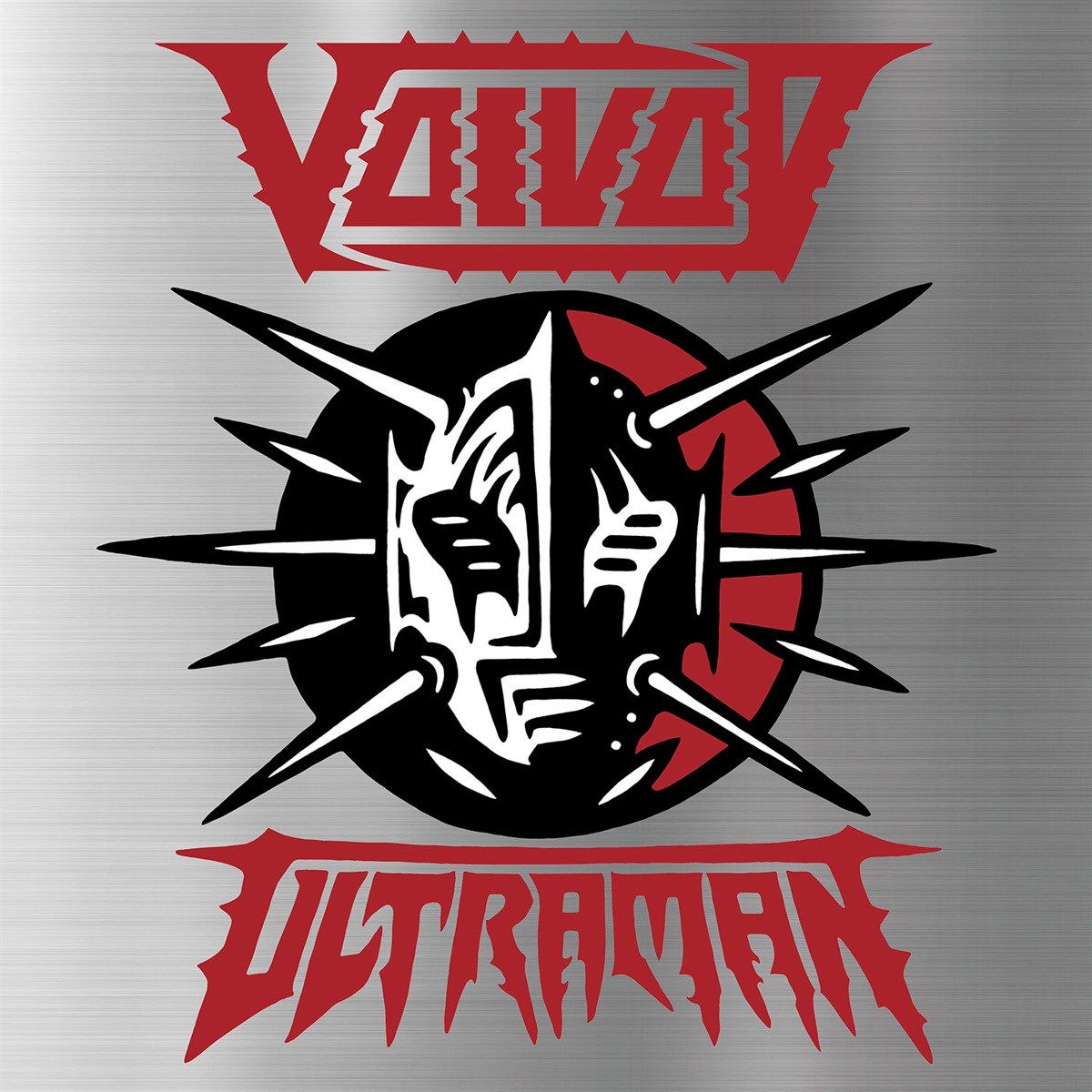 When the opportunity to speak with a member of one of our favorite bands pops up, there is not a moment wasted in reflection here at Independent Music Guide. So the chance to have a Zoom meeting with Michel Langevin, the drummer and conceptualist for Canadian metal legends
Voivod
and discuss the band's new releases, most notably the new
Ultraman EP
, was a bucket-list interview for yours truly. Known by the code-name "Away" since the band's formation nearly 40 years ago, he has always been in charge of their artwork and the themes of their many concept albums and is legendary in metal circles. When our chat starts, the drummer is wearing a crisp new black shirt for English punk icons The Damned and it's a reflection of both the influence of the '70s and the band being rock fans themselves. His English is very clear but a heavy French accent is always present and his enthusiasm for music is obvious from our first exchange. As I'm preparing for my interview with Michel, I can only chuckle at my hand-written notes in front of me. Minutes before our Zoom starts, I had thought about that blocky but sharp scrawl, an evil cousin to the architect style of lettering, that has been my go-to since first seeing it used by Langevin on the lyric sheet of a Voivod album back in the '80s. It's become his trademark style and by extension, my daily connection with one of my favorite bands since my then-teenage years. Mentioning this to him, we both get a chuckle and he informs me that he has heard about many kids getting in trouble at school for emulating the style. Guilty as charged.
The above-mentioned
Ultraman
EP from the band is a short release that's been touted as a gift to the fans between studio LP releases. It featured metal versions of three different themes from the classic Japanese super hero series, Ultraman, with singing in three languages (and instrumental versions) and is given a bit more of a run-time by the inclusion of two old school Voivod tracks from 2018 live shows. I was never exposed to Ultraman growing up but I checked out a few episodes with a buddy who is more experienced in the ways of Japanese '60s TV and found it pretty enjoyable. Campy with a lot of heart and action, you can feel the line drawn between its style and some of Voivod's own themes. But I want to know, who is the biggest Ultraman fan in the band? Langevin explains "We were doing the
Synchro Anarchy
[the band's last studio album from earlier this year] sessions and looking for a bonus track and Chewie [Daniel Mongrain, the band's guitarist] came up with the idea, and as kids we were ALL big fans and it was translated in French. We incorporated battle scene music into our versions, and to the publishers it became a medley, which took a lot of time to secure the rights. By then, it was too late to release on
Synchro Anarchy
." The EP features a multitude of sung languages with guitarist and Japanese speaker Mongrain doing those parts and instrumentals so the fans can, as Away says, "sing it in any language they want!" which is good to know if you are karaoke inclined. I ask if the band's vocalist, Denis "Snake" Belanger, is about to be put out of a job by the new singer and Langevin laughingly replies, "Snake is singing the French and English parts! Chewie used to sing for his old band Martyr and he is a really good singer. Both he and Rocky [Dominic Laroche, bassist] do backups live, as well and sometimes in the studio. Chewie has been handling live all of the parts Snake backs himself up on the albums before and it's really cool. I'm the only one who doesn't sing!"
Before our meeting, I got together with all my fellow Voivod fanatics and asked what they wanted to know. One of the topics on the minds of Voivod fans online lately has been the release of demos from the classic Voivod album Angel Rat on
vinyl
by former bassist Jean-Yves "Blacky" Theriault. Unauthorized by current Voivod band members, its created a bit of intrigue for some rabid fans who want to own everything but feel like it ventured into bootleg territory. Langevin says "Voivod is not involved with that project...I can't comment really. I have so much stuff coming up with Voivod that I barely pay attention to it. I'll leave that to the management." Maybe the most burning question among my buddies has been when Voivod would be touring the US again, especially the South. "We're looking into going across North America in May, but still trying to figure it out. We are trying to schedule the touring with everyone's schedule; Chewie is a music teacher at college and so on," he says. I mention that even if US tours are not an everyday event, the band has certaintly been prolific with releases, both new and reissues/ box sets. "I spent most of the pandemic working on reissues!" the drummer replies, "in addition to online shows from the studio, it was a very strange period. In the meantime, we were trying to build
Synchro Anarchy
by sharing files online, sending each other demos. In early 2020, we started doing the usual process, where we gather into a studio, we improvise and record everything, and Chewie and Rocky would also do a lot of writing on computers, either backstage, or in tour buses or hotel rooms. But in mid-March, everything stopped but at least we had access to these riffs and improvisations. I learned LogicPro and I started to program beats for the riffs and also started doing beats without music and throwing that out to the other guys, a lot of tom beats, like post-punk. At first I stuck with the same tempos but then I started to stick together beats and riffs with different time signatures and tempos. With Chewie arranging the whole thing while social distancing, it was pretty funny. It really morphed into "Voivodian" material when we got into the studio, but at least we were moving forward and if anything, it will help us in the future, now we have a very great template for demos.
I ask if the new mode of writing is not dissimilar to the two albums Voivod made (
Katorz
, 2006 and
Infini
, 2009) after the death of original guitarist Denis "Piggy" D'Amour, with the use of recordings he had made on his laptop before he passed and Michel replies, "The difference is the demos we had done with Jason [Newsted, former Metallica bassist and bassist for Voivod, 2001-2008] and Piggy and Snake were not done on a click track, so when the time came for me to redo the drums professionally in the studio, it was really tough. For
Synchro Anarchy
, we were writing the click track as we moved along, the accelerations, decelerations, it was a different process. I did demos with Piggy before where I would program the drums on a beat box, Dr. Rhythm, but I learned alot about time signatures, programming drums for the new album."
Of course all the drummers in the house are curious about Away's early influences or current favorite stick men. The drummer replies, "My early influences? It started with Ringo Star from the Beatles and the immediately after, Peter Criss from Kiss. Then my sister's new boyfriend showed up in a muscle car with 8-track tapes of
Led Zeppelin II
, Uriah Heep's
Demons and Wizards
, also Deep Purple
In Rock
- that blew my mind! I realized I had a lot to learn! Also the punk rock movement showed up, where I immediately added a lot of toms, tribal beats, to my style. I was, at the same time, listening to a lot of prog rock. I used to listen to Van Der Graaf Generator a lot and I still do, I think they still release fantastic albums thes days. I learned to play a lot with Van Der Graaf, Soft Machine, Magma... I try to mix that together, but I would say it's the New Wave of British Heavy Metal that influenced me the most, with the double kick drums and all that. Trying to blend all of this together, so I would say Guy Evans from Van Der Graaf, Terry Bozzio from Frank Zappa, Christian Vaader from Magma, Robert Wyatt from Soft Machine, mixed with Philty "Animal" Taylor [Motorhead]. Clive Burr is my hero - from Iron Maiden - and some punk stuff from the Damned, Stranglers and Sex Pistols. These days, whenever we share stages at festivals around the globe, once in a while my mind will be blown by, say, the drummer from Meshuggah or Gojira - these are REALLY fantastic drummers. "
You can buy the new Ultraman EP straight from the band
here
or failing that, it's also available at most major record retailers both online and off.
Their European tour with Opeth starts today, November 10th in Copenhagen, Denmark.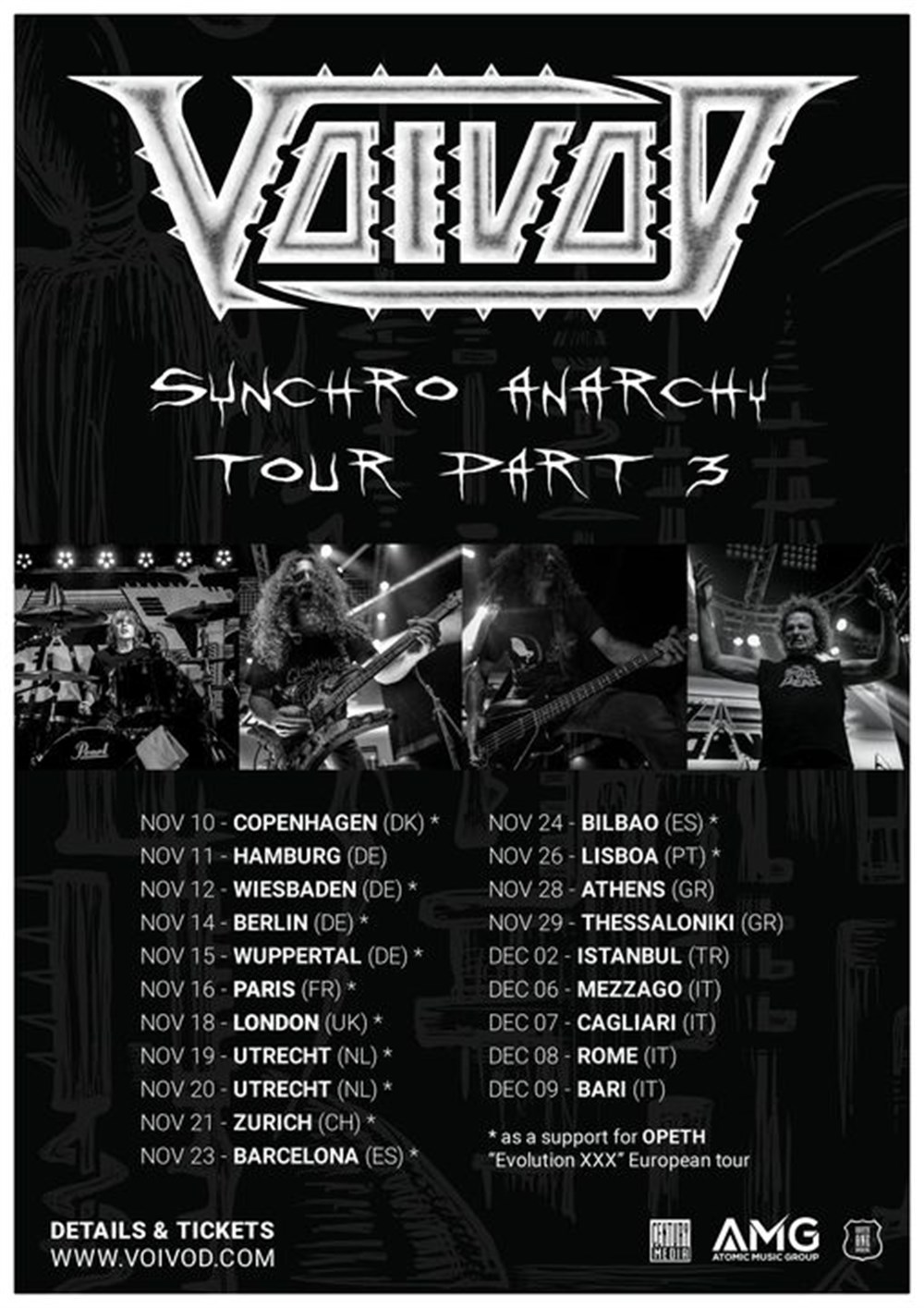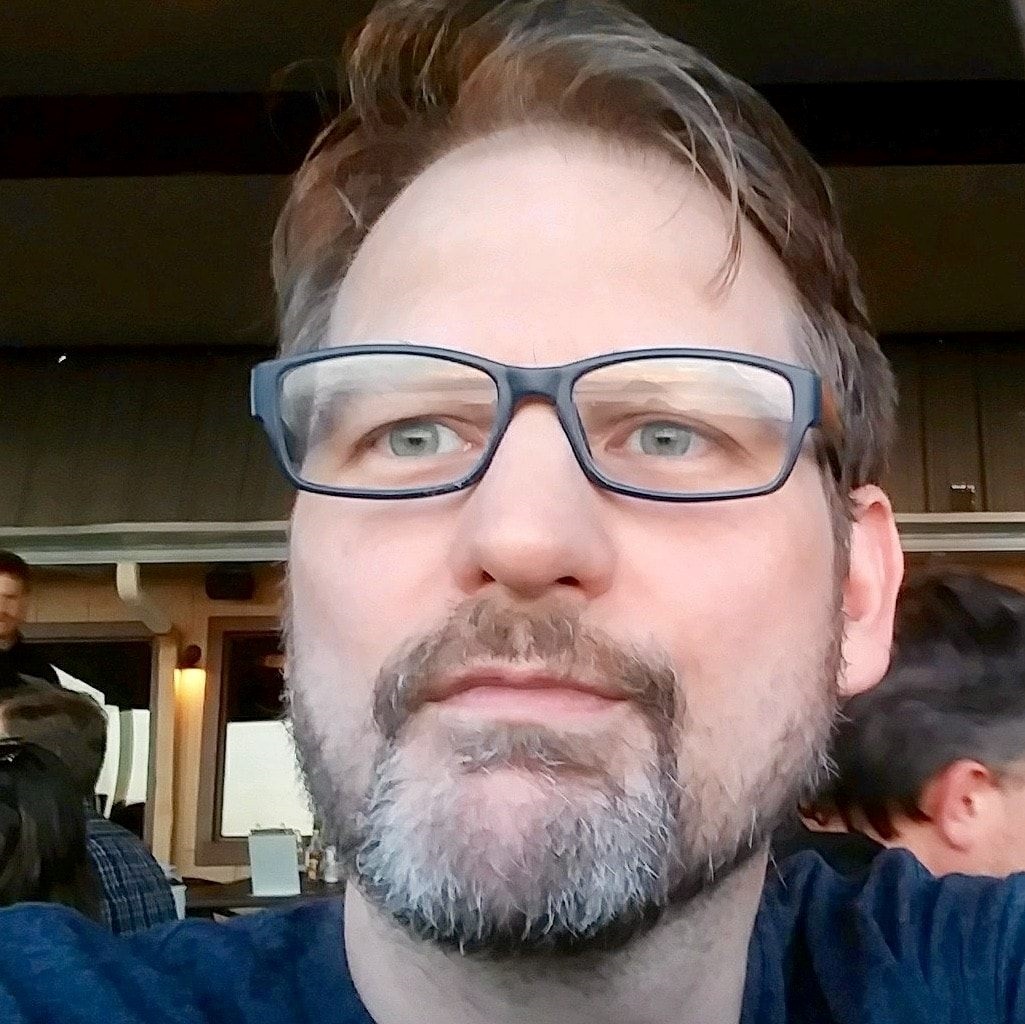 Sean Knight
Sean Knight is a South Carolina native who has bounced back and forth between Texas and SC most of his life. He has been playing music for over 30 years and writing about it for a decade. Always striving to listen, always striving to be heard.