So 2021 was A LOT. As ususal my list of favorite albums I bought or just jammed is heavy on local stuff and metal/ adjacent fare. I managed to give about 400 albums/ EPs a go the past year, so getting a little more back to normal for me. My thoughts on the greats of plague year II: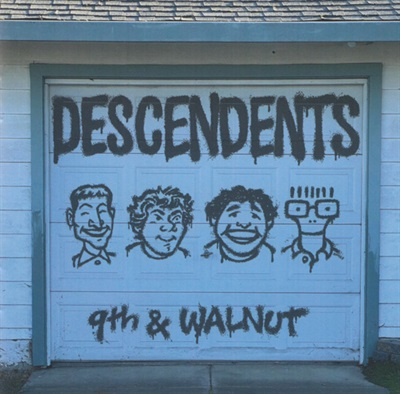 1. Descendents - 9th & Walnut
The "lost" Descendents album pulls on my heart strings as it pulls no punches in demonstrating two things at once: the longevity of its players and the proto-brilliance at their center. The original punk band recorded versions of their earliest unreleased material after innumerable lineup changes/ break-ups and a couple of decades in between. The result is both a staggering tour of what could have been and a place where the lost years hang in the balance every listening moment.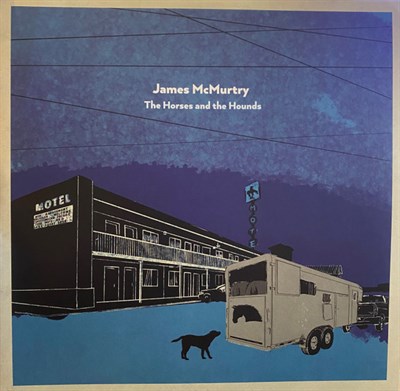 2. James McMurtry - The Horses and the Hounds
McMurtry shows his ownership of American folk rock and more than any record I listened to this year, this one is Songwriting 101. Total mastery of his idiom and a killer backing band didn't hurt, either. Each song is a mini-cinema through the lives of himself and the characters he creates and exposes with humor and self-introspection. He's been at this game for quite a while, but instead of faltering and stagnating, he ups the stakes on the bets for all the younger upstarts in the glutted genre at the musical poker table; as he so eloquently states, "you can't be young/ and do that".
3. Cloud Nothings - The Shadow I Remember
The best indie rock band of the 21st century shows a welcome back-to-basics approach that had always worked well for them: catchy songs with some weirdness, some angst, some thunder and full agreement that the suffix in"indie rock" is pretty freaking crucial . Get veteran studio whiz Steve Albini back at the helm, and it's inevitable: yet another classic Cloud Nothings album. By now, a thousand bands wish they sounded like Dylan Baldi's vision but only this band can do it with such understated ease.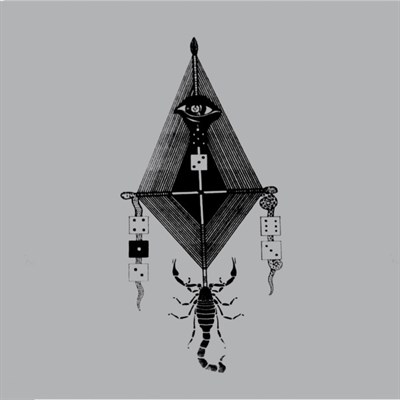 4. Glassing - Twin Dream
The Austin band deliver their opus: 45 minutes of crushing soundscapes never feigning allegiance to Thou as much as Godflesh or Isis but with their own inimitable display of the current loud/ quiet dynamic post hardcore/ post black metal wears on its sleeve. It's a bunch of everything before taken ten steps further and the horizon finally looks clear standing on the shoulders of giants. It's a damn trip and it will take you far.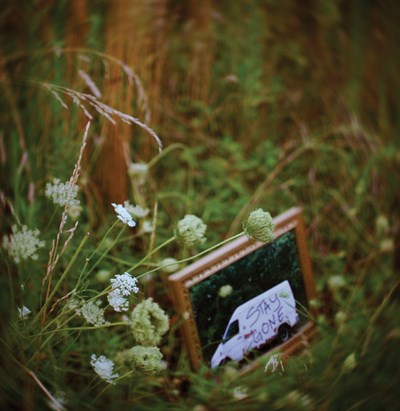 5. Calyx - Stay Gone
Pittsburgh's Calyx took me in their arms this year with an album full of songs full of '90s/'00s punk/ post hardcore thrills filtered through a modern post punk sensibility. Caitlin Bender's empassioned vocals hit my Discount sweet spot and she one-ups Alison Mosshart by actually being part of the power trio melee making the racket underneath this joyful propostion's propulsion.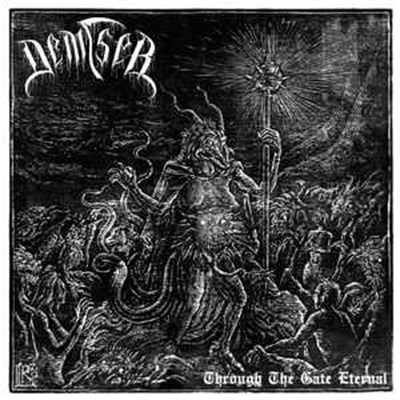 6. Demiser - Through the Gate Eternal
And now for the utmost of my local faves: South Carolina's only and foremost reigning champions of blackened thrash delivered their first full LP and its devastating force was felt around the world. After following this band for years, I wasn't surprised they would kill it; their combination of technicality and sensibility put them at the top of their peers.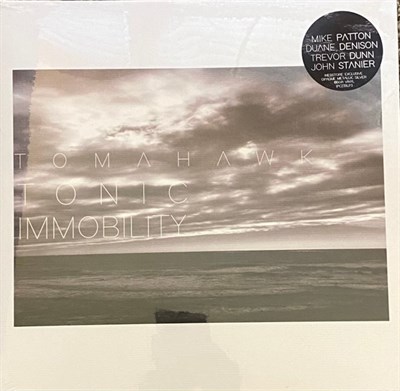 7. Tomahawk - Tonic Immobility
It's been great loving you all my adult life, Mike Patton. Only the first album from this, your ultimate supergroup out of many, trumps this one and that's good praise. For everyone who loved FNM or Amp-Rep back in the day, this is right up your alley, but I don't have to tell you that because you probably already own this on three different kool-aid colored variations.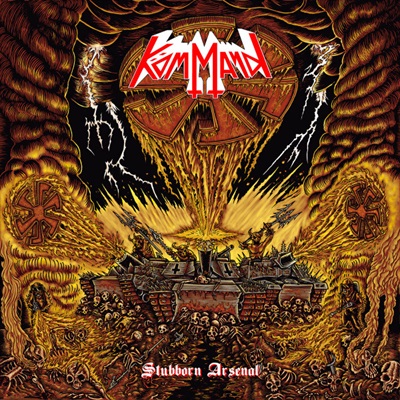 8. Kommand - Stubborn Arsenal
I ask myself where did this thrash masterpiece come from and the answer is Mark Lanegan's hometown in the Pacific Northwest... and the universe is somehow at peace. Taking cues from classic German tropes, then updating them to scour new ears, it is freshness in totallity for metal balanced with an unending respect for the classics.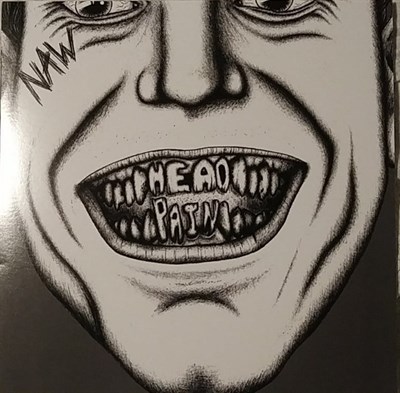 9. NAW - Head Pain
If you were wondering why the world doesn't have enough female-fronted noise rock, Atlanta's NAW both answers your question and delivers the final verdict that this is all you need. The band traverses many styles and destroys you with an old school feel that never loses sight on being progessive.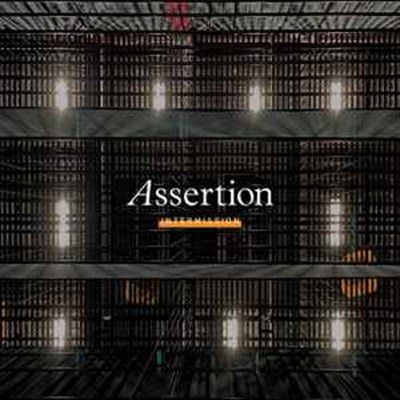 10. Assertion - Intermission
The first endeavor of William Goldsmith post-Foo Fighters/ Sunny Day Real Estate might be what you'd expect but then again maybe not; he found a couple of capable hands to help him transfer his long lost lust for jamming into reality and it's a rare find when your old school heroes can still keep it up.
11. Cryptosis - Bionic Swarm
12. Mannequin Pussy - Perfect
13. Panopticon - ...And Again Into the Light
14. Cara Neir - Phase Out
15. Yautja - The Lurch
16. The Steel Woods - All of Your Stones
17. Thalia Zedek - Perfect Vision
18. Lana Del Rey - Chemtrails Over The Country Club
19. NRCSSST - NRCSSST
20. Stern and Starboard - Modern Pieces
21. Steve Earle & the Dukes - J.T
. 22. ShiMa - Vol.02
23. An Autumn for Crippled Children - As the Morning Dawns We Close Our Eyes
24. Adia Victoria - A Southern Gothic
25. Chris Brokaw - Puritan
26. A Pregnant Light - Kiss Me Thru The Phone
27. Writhing Squares - Chart For The Solution
28. Mush - Lines Redacted
29. Scott Reynolds - Chihuahua in Buffalo
30. Down By Law - Lonely Town
31. The Stranglers - Dark Matters
32. Altarage - Succumb
33. Valley Maker - When The Day Leaves
34 .Significant Point - Into the Storm
35. The Wildhearts - 21st Century Love Songs
36. Greta Van Fleet - The Battle at Garden's Gate
37. Sugar Wounds - Calico Dreams
38. Idles - Crawler
39. Bloodkin - Black Market Tango
40. Emma Ruth Rundle - Engine of Hell
41. Impulse Control Disorder - The Reaching Out E.P.
42. THAT BLOND B!TCH - The Beast
43. Cannibal Corpse - Violence Unimagined
44. Impossible Machines - Present at the Future Past
45. Spectral Lore - Ετερόφωτος
46. Sallow Moth - Stasis Cocoon
47. Jute Gyte - Mitrealität
48. Squid - Bright Green Field
49. Black Valley Moon - Spectral Melodies Vol. 1
50. Jenny Don't & the Spurs - Fire On the Ridge
51. Carcass - Torn Arteries
52. Bewitcher - Cursed Be Thy Kingdom
53. Heavy Temple - Lupi Amoris
54. Bummer - Dead Horse
55. Big Brave - Vital
56. Fucked Up - Year of the Horse
57. Aubrey Key - Good Morning!
58. Cult of Luna - The Raging River
59. Green Lung - Black Harvest
60. Iron Maiden - Senjutsu
61. Krallice - Demonic Wealth
62. Dirty Honey - Dirty Honey
63. Enforced - Kill Grid
64. Amyl and the Sniffers - Comfort To Me
65. Exodus - Persona Non Grata
66. The Melvins - Working With God
67. King Woman - Celestial Blues
68. Shame - Drunk Tank Pink
69. Newgrounds Death Rugby - Pictures of Your Pets
70. Crane Style - Crane Style
71. A Pregnant Light - All Saints' Day 2 / I Licked It, Now It's Mine
72. TK & The Holy Know-Nothings - The Incredible Heat Machine
73. Steel Bearing Hand - Slay in Hell
74. No Escape - Selective Punches: A Collection of Ballads & Battle Hymns
75. Portal - Avow
76. The Body; Big Brave - Leaving None But Small Birds
77. Midwife - Luminol
78. Jay Van Raalte - Linearity
79. Pestilence - Exitivm
80. Nunslaughter - Black Death Phantom
81. Helstar - Clad in Black
82. Bushido Code - The Ronin
83. Deafheaven - Infinite Granite
84. Turnstile - GLOW ON
85. Wraith - Undo the Chains
86. Asphyx - Necroceros
87. Heavy Sentence - Bang to Rights
88. Elder & Kadavar - ELDOVAR: A Story of Darkness & Light
89. SEED - Dun Pageant
90. King Gizzard and the Lizard Wizard - L.W.
91. Hipshot Killer - Guns and Gas
92. No Fidelity - NOFI
93.. Trna - Istok
94. Evile - Hell Unleashed
95. FireNest - FireNest
96. Kowloon Walled City - Piecework
97. Mikey Erg - S/T
98. Warish - Next To Pay
99. Dear Blanca - Thank You So Much, We're Dear Blanca: Live
100. Billy Batts & the Made Men - Life Is Short, Life Is Shit, and Soon It Will Be Over
101. Frozen Soul - Crypt Of Ice
102. Divide and Dissolve - Gas Lit
103.Modest Mouse - The Golden Casket
104. illuminati hotties - Let Me Do One More
105. Jason Isbell & the 400 Unit - Georgia Blue
106. Count Raven - The Sixth Storm
107. Portrayal of Guilt - Christf***er
108. Quicksand - Distant Populations
109. The Dirty Nil - Fuck Art
110. Blue Ricky - Aversion Therapy
111. Kal-El - Dark Majesty
112. SUSTO - Time in the Sun
113. Beast In Black - Dark Connection
114. Prettier Than Matt - Colors
115. Mayhem - Atavistic Black Disorder / Kommando
116. Worriers - The Old Friends EP
117. Faye Webster - I Know I'm Funny haha
118. Zane Nichols - Results May Vary Pt.1
119. Soft Kill - Not Quite Dracula Music
120. Ovlov - buds
121. Sydney - Spectrum
122. Slow Fire Pistol - Rabbit Town Blues
123. Lande Hekt - Goes Ape!
124. Mortiferum - Preserved in Torment
125. Kreayshawn - World's Biggest Idiot
126. Vulture - Dealin' Death
127. Acid Mammoth - Caravan
128. Ghost Bath - Self Loather
129. Grave Flowers Bongo Band - Strength of Spring
130. New Bedlam - Steady Diet Of Bullsh*t
131. Legba - The Demon Inside
132. Sean Thomson - Duet for Guitar and Mandolin
133. Pardoner - Came Down Different
134. PONY - TV Baby
135. We Are The Union - Ordinary Life
136. Abstract Void - Wishdream
137. Tape Waves - Bright
138. Oxygen Destroyer - Sinister Monstrosities Spawned By the Unfathomable Ignorance of Humankind
139. Mastodon - Hushed and Grim
140. Jupiter Down - The Story of Us
141. Amenra - De Doorn
142. Desaster - Churches Without Saints
143. Charley Crockett - Music City USA
144. Parquet Courts - Sympathy for Life
145. Aim High - Local Band Forever
146. The Ruins Of Beverast - The Thule Grimoires
147. Cirith Ungol - Half Past Human
148. Evan Bartels - Lonesome
149. '68 - Give One Take One
150. Billy Strings - Renewal
HONORABLE MENTIONS
The Monsters from Outer Space - Stench of Death Bad Girls - OST Shelby Switchblade - Basement Songs E-Force - Mindbender Hale Bopp Astronauts - JESOMET Auralayer - Solar Plexus Demons - Privation Dinosaur Jr. - Sweep It Into Space GraveRipper - Radiated Remains Haunt - Beautiful Distraction Iceage - Seek Shelter Impulse Control Disorder - Retroject Monarch - Future Shock Monster Magnet - A Better Dystopia Mountain Movers - World What World Nadja - Luminous Rot NOFX - Single Album Nunslaughter - Black Death Phantom Oak - Fin Poison Ruïn - Poison Ruïn Remember Sports - Like a Stone Tar Hag - Bestial TF LP1 - ETTP UV-TV - Always Something Vanderwalls - Vanderwalls Waste Man - One Day It'll All Be You World Narcosis - Lyðjulóma A Place To Bury Strangers - Hologram EP Aerial East - Try Harder Anna Tivel - Blue World The Beaches - Future Lovers Billy Idol - The Roadside Black Yen - Satori Blackberry Smoke - You Hear Georgia Blurr Thrower - Les Voûtes Bonehunter - Dark Blood Reincarnation System Breaths - Lined in Silver The Chisel - Retaliation Chubby and the Gang - The Mutt's Nuts DAMIAN MASTER - Honeyhole 3 Daughters Of Saint Crispin - Daughters Of Saint Crispin Dead Heat - World At War delving - Hirschbrunnen Desperate Journalist - Maximum Sorrow! Drug Church - TAWNY Easy Honey - Maritime Love Affair: Part I Elliot Fudge - Southern Son Fading Signal - Nothing Feels Good Anymore Fake Fruit - Fake Fruit Fire & Flood - Through Hate, Through Healing Garbage - No Gods No Masters GEL - Violent Closure Harmony Woods - GRACEFUL RAGE Havukruunu - Kuu Erkylän Yllä Heartless Bastards - A Beautiful Life Here Lies Man - Ritual Divination Holy Figures - Luck of the Draw Homeskin - Subverse Siphoning of Suburbia Honey - Forever Fire Hospital Bracelet - South Loop Summer Jade Bird - Different Kinds of Light Jason Ringenberg - Rhinestoned Jess and the Ancient Ones - Vertigo King Gizzard & the Lizard Wizard - Butterfly 3000 KNUB - KNUB EP Lana Del Rey - Blue Banisters Lingua Ignota - SINNER GET READY Matt Sweeney & Bonnie 'Prince' Billy - Superwolves Musali - Couch! NEPHILA - Nephila Nopes - Djörk Nunslaughter - Red Is the Color of Ripping Death Orphan Donor - Unraveled Part Chimp - Drool Portrayal of Guilt - We Are Always Alone Rata Negra - Una Vida Vulgar Red Fang - Arrows Reverend James Elmore Jenkins - Side B Rosie Tucker - Sucker Supreme Rudimentary Peni - Great War Ryan Glenn - Faraway Rose Shiny Times - Starts with S Skeleton - Ordainment Of Divinity Sour Widows - Crossing Over Spread Joy - Spread Joy Tennis Courts - Best Regards - EP Thou & Emma Ruth Rundle - The Helm Of Sorrow Too Much Joy - Mistakes Were Made Weezer - Van Weezer A Lion Out of Place - Arbor Alien Weaponry - Tangaroa Angel Du$t - YAK: A Collection Of Truck Songs The Arctic Flow - Lost You Long Ago The Artisanals - Zia At the Gates - The Nightmare of Being Big Pee Pee Camaro - Big Pee Pee Camaro Blackwater Holylight - Silence/Motion The Body - I've Seen All I Need to See Broilers - Puro Amor The Bronx - Bronx VI Cara Neir - Pain Gel of Purification Carsie Blanton - Love & Rage Cedric Burnside - I Be Trying Chorusing - Half Mirror Colleen Green - Cool Creeping Death - The Edge of Existence The Crown - Royal Destroyer Cry Baby - Everything I Didn't Say Deiquisitor - Humanoid Diphallia - Square Grouper Erik Larson - Favorite Iron Eyes of Egypt - Bunny Girl EP FACS - Present Tense Fightmilk - Contender Gatecreeper - An Unexpected Reality Genghis Tron - Dream Weapon Human Impact - EP01 Kadavar - The Isolation Tapes Khemmis - Deceiver Little Bird - Proxima: ALPHA Lucifer - Lucifer IV Marissa Nadler - Instead of Dreaming Mary's Blood - Mary's Blood The Mountain Goats - Dark in Here Nervosa - Perpetual Chaos Paranorm - Empyrean Perturbator - Lustful Sacraments Plunge Diver - ... and It's Like This Every Day or So Pounder - Breaking the World Ruth in the Bardo - Wept Sad Son - Sad Son Samsara - Portraits Spiritbox - Eternal Blue Stöner - Stoners Rule Stopping Clocks - Age Of Innocence Timecop1983 - Faded Touch The Transonics - Tides Tribulation - Where the Gloom Becomes Sound Tyler The Creator - Call Me If You Get Lost Tyrann - Djävulens Musik Various - 2021 SceneSC Sampler Viagra Boys - Welfare Jazz Violet Cold - Empire Of Love Wolves in the Throne Room - Primordial Arcana Xasthur - Victims of the Times Bat Fangs - Queen Of My World Billy Bragg - The Million Things That Never Happened Black Country, New Road - For the First Time Black Knife - Murder Season Cara Neir - Phase Out Original Game Soundtrack EP Converge & Chelsea Wolfe - Bloodmoon: I Cruel Master - Repeat Offender Cynic - Ascension Codes Darkthrone - Eternal Hails...... Dereck Higgins - Future Still Dr. Dence - 2nd Dose EP Dr. Dence - Strange Days EP Enslaved - Caravans to the Outer Worlds Ethereal Shroud - Trisagion Every Time I Die - Radical Eye Flys - Exigent Circumstance Fear Factory - Aggression Continuum Gnod - La Mort Du Sens Gojira - Fortitude Grizzlor - Hammer Of Life Haanyo Sweed - Repertoire IOTUNN - Access All Worlds KK's Priest - Sermons of the Sinner Knife - Knife Little Bird - Proxima: BETA Low - HEY WHAT Madmess - Rebirth Mama Doom - Ash Bone Skin N Stone Marissa Nadler - The Path of the Clouds Marshall Brown - In The Mirror Matthew Sweet - Catspaw Monolord - Your Time to Shine Morgue Walker - Nuclear Winter Archives Nick Cave; Warren Ellis - CARNAGE Portal - Hagbulbia Psychedelic Porn Crumpets - SHYGA! The Sunlight Mound The Runout - With Your Eyes Closed Sean Thomson - Sitar Christmas Vol. 2 Sewage Crypt - Chapter One: At The Gate Sleaford Mods - Spare Ribs Soda City Riot - Resist and Refuse Soda City Riot - Singles Spirit Adrift - Forge Your Future - EP The Sword Fighters - The First PP Taphrogen - Linear Ontology Total Wkts - No Holiday Unreqvited - Beautiful Ghosts Wonderflu - Long Distance Yatsu - The One with the Mosh Riffs Yves Tumor - The Asymptotical World EP Zork - Heaven Is Real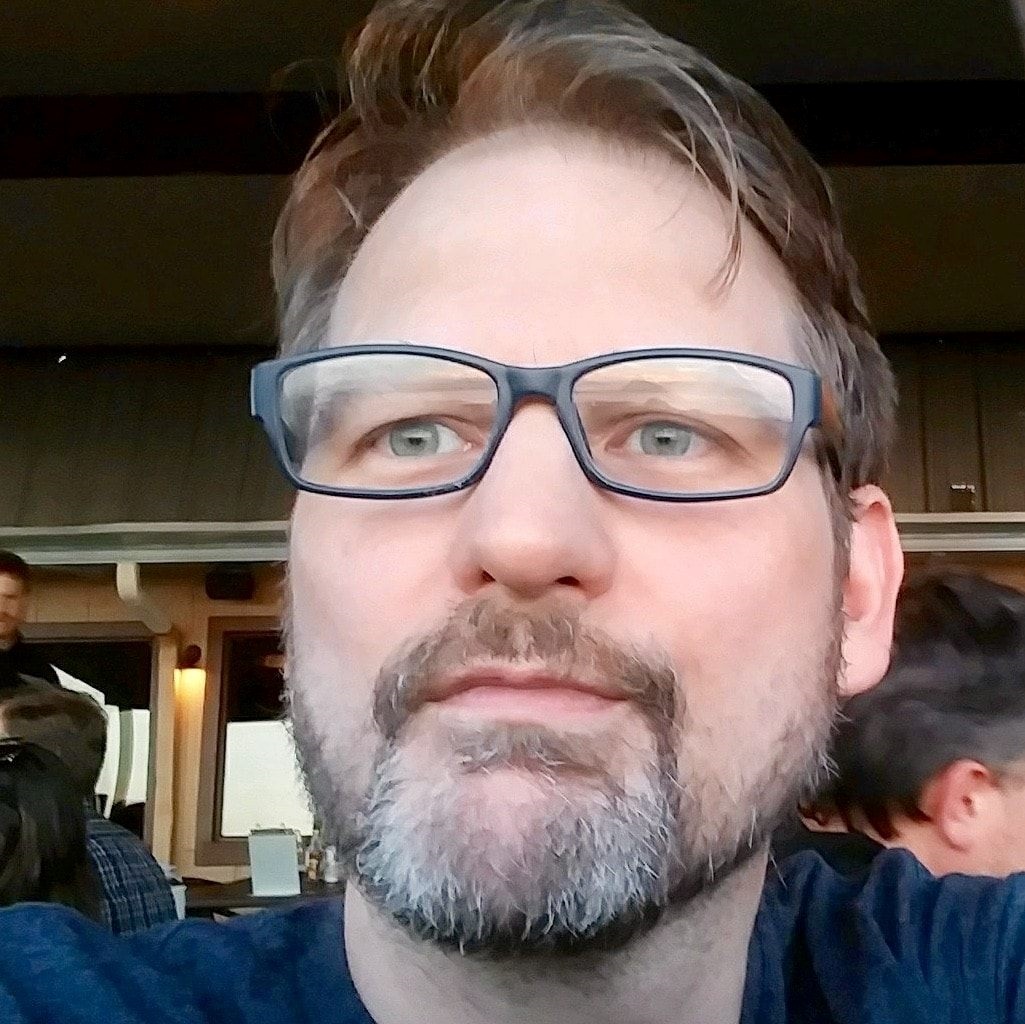 Sean Knight
Sean Knight is a South Carolina native who has bounced back and forth between Texas and SC most of his life. He has been playing music for over 30 years and writing about it for a decade. Always striving to listen, always striving to be heard.