Kane Brown Stacks More Plaques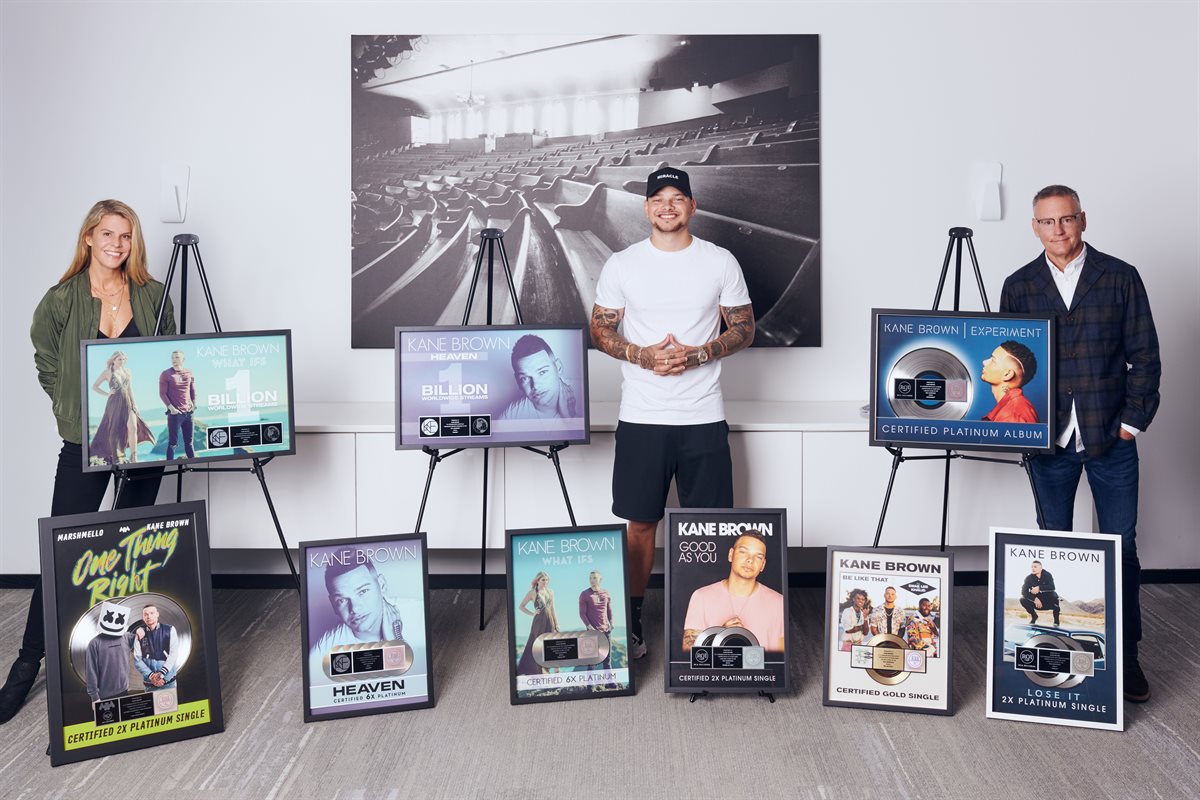 RCA Nashville/Zone 4 recording artist Kane Brown was surprised with the news of new RIAA certifications and billion stream milestones by his manager Martha Earls and Sony Music Nashville Chairman & CEO Randy Goodman yesterday. Pictured here, left to right, are Earls, Brown and Goodman surrounded by plaques commemorating these significant consumption benchmarks:
"Heaven" 6X Platinum and 1 Billion Streams
"What Ifs" featuring Lauren Alaina 6X Platinum and 1 Billion Streams
"Good As You" 2X Platinum
"Lose It" 2X Platinum
"One Thing Right" Marshmello & Kane Brown 2X Platinum
"Be Like That" Kane Brown, Swae Lee and Khalid Gold
Experiment Platinum (announced in March)
With the new 6X Platinum upgrades of "Heaven" and "What Ifs," Kane Brown joins Taylor Swift and Luke Bryan as the only artists with multiple 6X Platinum or more country song certifications.
Other recently announced certifications include his current country hit "Cool Again" which is Gold, "Found You" Platinum, "What's Mine Is Yours" Gold, "Hometown" Gold, "Thunder in the Rain" Gold and "Homesick" 2X Platinum.

Photo credit: Matt Berinato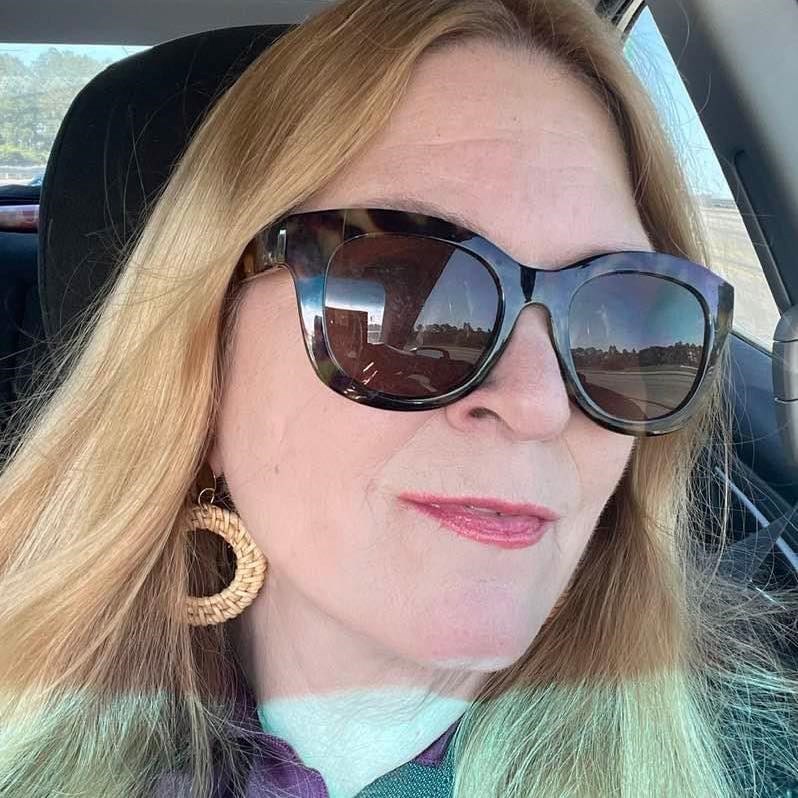 Stephanie Smith
Stephanie Smith - Founder and Editor
Stephanie has been involved in the music scene for over 10 years as a photographer and writer. She has written for websites such as Bandzoogle, BandMix, as is the current Director for South Carolina Music Guide. You can usually find her at local hot spots in Charleston. However, she likes to explore and has found a favorite second home in Costa Rica.