Something Clever Threatens to Steal the Show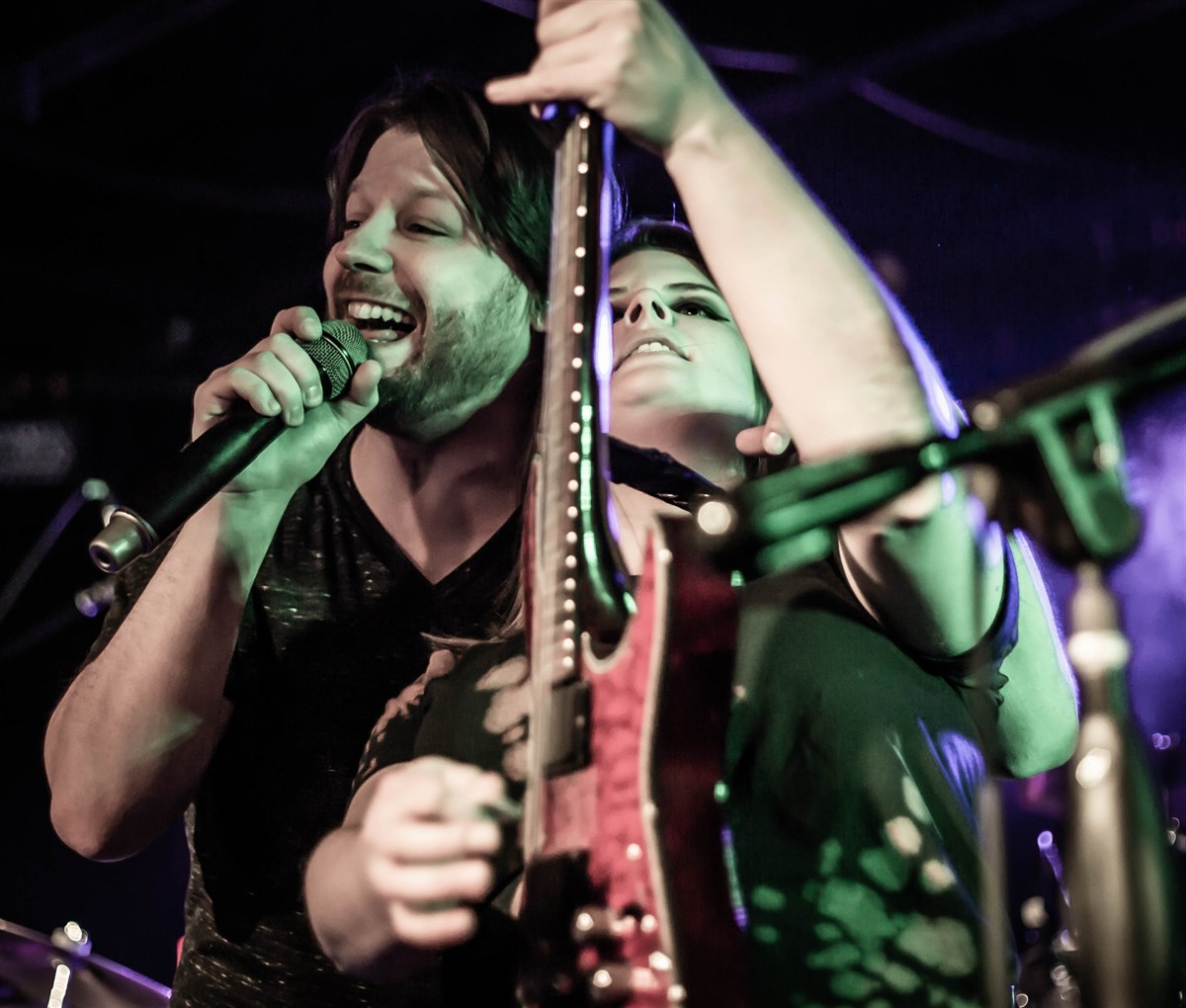 North Carolina's music scene is exploding right now, with Charlotte being the epicenter for rock music. The Underground at Fillmore, one part of a multi-venue location, hosted a sold out show recently where the band, Something Clever, threatened to steal the show away from popular 90's band, Puddle of Mudd. People stood in line in nearly freezing weather to gain entry to this popular spot for over an hour waiting to see their favorite local bands. The Underground, holding about 500-550 capacity, sold out earlier in the day, and scalpers were hanging outside pushing tickets for $70 a pop, and selling them! The event was highly anticipated after a couple of dates got pushed back due to some personal issues with PoM's lead singer, Wes Scantlin. Needless to say, the show did finally go on with Scars Remain and Something Clever as supporting bands.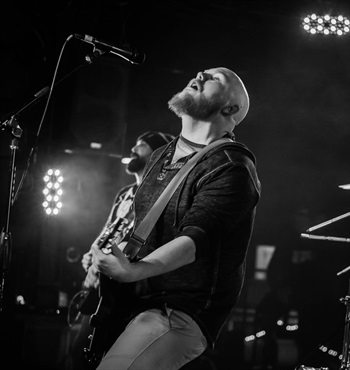 Scars Remain, with pounding tracks and a deep bass line, started off with a heavy metal vibe for a 30 minute set. The four member band made up of members Travis Keziah (lead vocals, guitar), Kyle Spidel (Guitar), Andy Allen (Bass), and Jason Evans AKA Animal (Drums) are a staple in the Charlotte area and not unfamiliar with playing The Underground. Having come off of a short break, they opened the evening with an intense mashup of ferocious vocals and melody.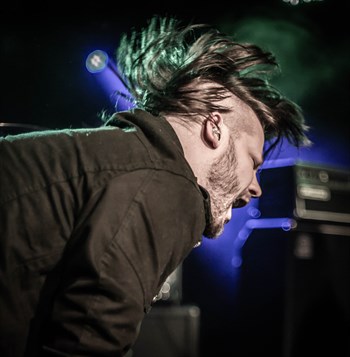 Something Clever, also from Charlotte, followed up with founding members Adam Nelson (vocals) and Kelly Flusk (guitar) as well as touring musicians Colt Crevar, Brett Baker and Alex Hough. It was obvious that the crowd had an intimate knowledge of the band, as they went insane when the band hit the stage. Without hesitation, Adam Nelson ripped up the stage with a commanding presence, with Flusk shredding riffs without hesitation. Their obvious chemistry was not to be unnoticed as their set progressed. They hit a home run with "The Hill," one of their most popular songs from their latest album. Brett Baker showed off his wild guitar skills with a blindfold on for the first several songs, then defiantly tossing the blindfold into the audience. That "Fuck You" attitude is what makes this band stand out, and they were the perfect opening for the main band, but also threatened to steal the show at the same time.



Speaking with them in the Green Room after the show, Flusk said that after their last album, "We are working on a new single that will be coming out soon. We started out as a band in 2013, and plan to work with guest musicians sitting in (on live shows) in the future, hired guns if you will," she said.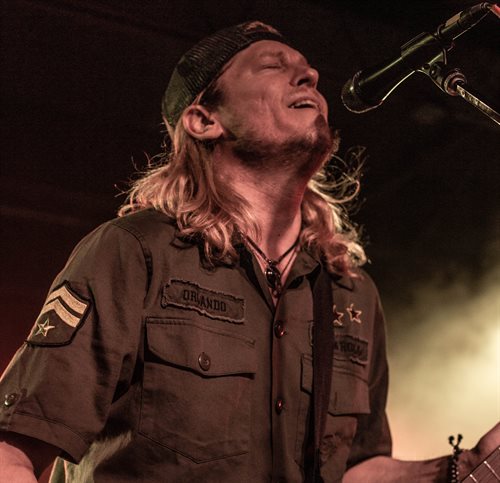 Puddle of Mudd's performance was solid, with front man Wes Scantlin doing what we have come to love and expect. After having delays, and finally coming to terms with his issues, he brought the crowd exactly what they wanted, a damn good show. The long awaited performance included all of PoM's most popular songs, such as "Psycho," "She Hates Me," and "Blurry." Scantlin's connectivity with the audience was one of grace and grattitude, for which the audience returned it right back.

Something Clever went on to perform one more show with Puddle of Mudd in Greensboro, and they have promised updates soon with a new single on the horizon. You can catch them againi on the following dates and times.

May 29th, Break Time Billiards & Sports Bar 9pm, Winston Salem
June 13th, Drunk Horse Sports Pub, 7pm, Fayetteville

Follow Something Clever:

Facebook: https://www.facebook.com/SomethingClever00/?epa=SEARCH_BOX
Instagram: https://www.instagram.com/somethingcleverband/?hl=en
Twitter: https://twitter.com/sc_bandofficial?lang=en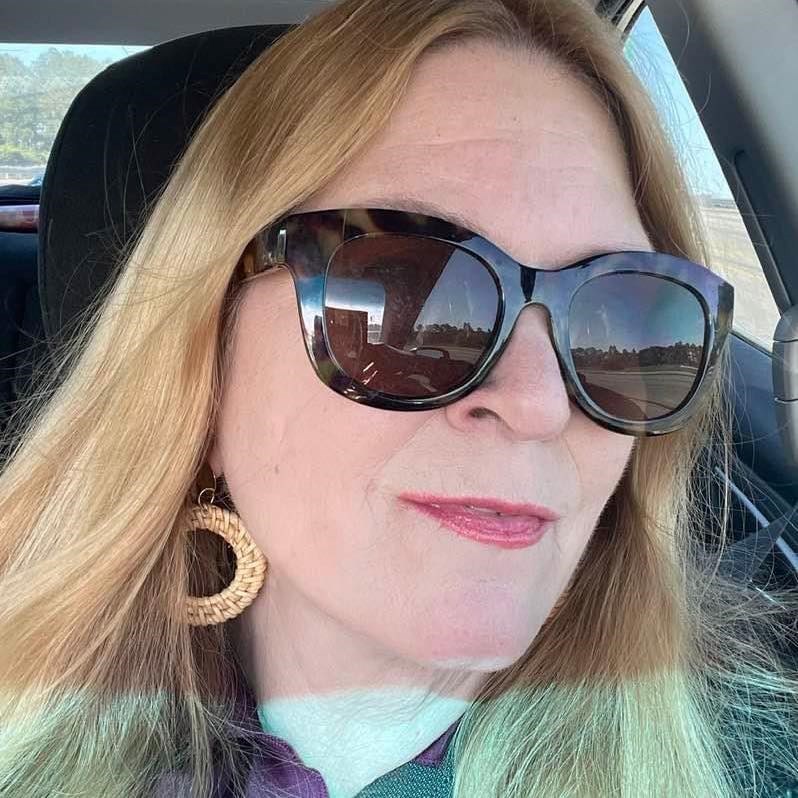 Stephanie Smith
Stephanie Smith - Founder and Editor
Stephanie has been involved in the music scene for over 10 years as a photographer and writer. She has written for websites such as Bandzoogle, BandMix, as is the current Director for South Carolina Music Guide. You can usually find her at local hot spots in Charleston. However, she likes to explore and has found a favorite second home in Costa Rica.