Damon Fowler Flaunts Acoustic Skills with George Thorogood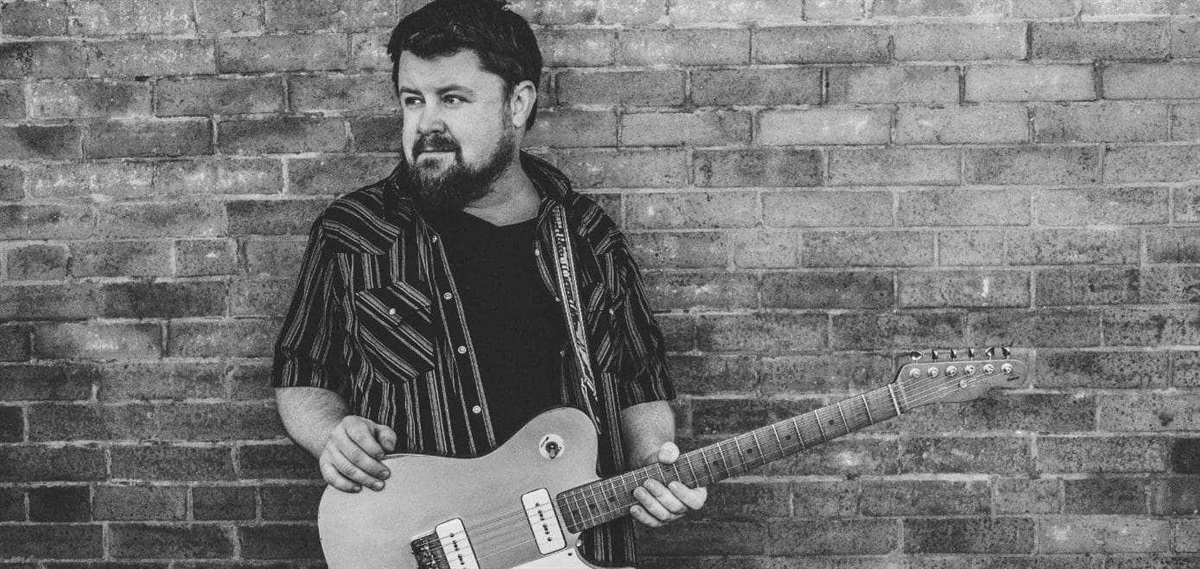 Good guitarists can be fouond anywhere, but there aren't as many that are as adept at playing "off the cuff" as Damon Fowler. In fact, he made a new album off of just that in late 2018 with
The Whiskey Bayou Session
. Fowler, along with producer Tab Benoit, created an epic 11 track LP that was based in the deep south of Louisiana and engages in an open anthology of American music. His swamp rock, bluesy style is engaging as it draws you in while telling a story. From
Fairweather Friend
to
Just a Closer Walk with Thee
, you'll find yourself nodding in agreement while melodies demonstrate a keen sense of southern living.
Recording was loosely wrapped together in a lengthy jam session in Benoit's home studio. As Fowler describes, "We just hung out, and when the inspiration hit, we hit the record button." As a result, the record comes off brilliantly with plot twists along the way.
Damon Fowler in currently touring solo with George Thorogood with an acoustic set showing off his diverse talents. He has recently been on tour with his band Southern Hospitality, Butch Trucks, as well as many other groups as a supporting artist.
IMG and Fowler sat down to talk about The Whiskey Bayou Session as well as the current tour. Read on to see what he has to say about work, life, and how he spends his time off the road. He can been seen on October 4th in Charleston, SC at the Charleston Music Hall.
-------------------------------------------------------------------------------------

IMG: What can you tell us about the album? The Whiskey Bayou Session is loaded with good material that just seems to roll through a swath of genres and themes.

DF: When I recorded it, we just had fun. It took a little over a week maybe. We just hung out and when the spirit hit us, we played! Tab is in Houma, Louisiana, and we just let it flow.

IMG: In the song, Fairweather Friend, you talk about letting someone in that you trusted only to be let down by them. Is this based off of a personal experience, or are you referencing a general experience that we can all identify with?

DF: I think a little bit of both. Everyone can relate to it, and we have all had those experiences. Hopefully, everyone can relate to the song. We all know someone who has let us known when we needed them.

IMG: Just a Closer Walk With Thee touches on your faith in God. Do you identify yourself as a gospel artist?

DF: No, I don't consider myself a gospel artist, but I do like gospel music! I play these songs in my sets when I play a gig. So somestimes on Sundays, we have a little choir gig. Or sometimes the set calls for a little gospel number. It goes along with the blues, country or sometimes even rock and roll. It goes with American music.

IMG: Tab Benoit has said that you are great at "playing on the spot" in creating new music. How did the sessions go down in the studio with him?

DF: He has the same kind of sense of music as I do. I went in with skeletons of ideas and unfinished thoughts. You come in and finish them with the band, jam with them for a while and when we felt it coming together, we hit record. We literally were watching Youtube and hanging out in Louisiana. Tab is very easy to work with (and also helped co-write the songs).

IMG: You have been ranked up there as one of the best lap guitar players in the world. How did you get into playing that instrument?

DF: I got into it by accident through the music store (Thoroughbred Music), and I found the lap steel. I knew it was a vintage guitar, and they just wanted 100 bucks for it. I thought, 'it may be collectible one day,' so I held onto it for about a year. I'd been trying to learn how to play steel guitar before, and one day, during open tunings, a light bulb just went off! Then I started playing it all the time.

IMG: You've been playing with several bands and are literally one of the busiest musicians we know. How do you find time for yourself, and are you busy writing music on your time off?

DF: I've been writing a lot, and I have a new crop of songs that I'm working on. I've been doing single opener dates with George Thorogood, my trio, and my 5 piece band Southern Hospitality. My hobby is my job, so I don't mind working hard. Then I come home and get reacclimated and relax. I try to fly out on Wednesday and be back by Sunday, so I am not gone for more than 10 days at a time. My off-time is spent with my family.

IMG: How has the tour with George Thorogood gone?

DF: It's been bad to the bone! George has been really nice to me. We did the entire Canadian tour last spring, and then I've been doing sporadic dates as an acousting with him this year. We've done NYC, Red Bank, NJ, the Bean Blosson Blues Fest... I aslo played Graceland, which was really cool. George was doing an interview with Sammy Haggar, and the staff took us on a private tour. Got to hold some Elvis memorabilia. We had an awesome time.

IMG: Is this your first time playing in Charleston, SC?

DF: I've played the Pour House with Butch Trucks and the Freight Train Band. Also, George and I have played the Charleston Music Hall, so we feel very comfortable there.

IMG: What can we expect at your show?

DF: I'll play an acoustic set with maybe 5 or 6 songs, and I'll probably play my lap steel guitar. I'll also be hanging out at the merch table, so make sure to come by and say hi!

Follow Damon Fowler:
Facebook
:
https://www.facebook.com/DamonFowlerBand/
Instagram
:
https://www.instagram.com/damonfowlerband/
Twitter
:
https://twitter.com/damonfowler79?lang=en
Official Website:
https://www.damonfowler.com
Tour:
10/04/19 Charleston, SC Charleston Music Hall US
Supporting George Thorogood

10/10/19 Greensburg, PA Palace Theatre US
Supporting George Thorogood

10/12/19 Hutchinson, KS The Red Shed US

10/13/19 Fort Myers, FL Rhythm House US

10/15/19 St. Charles, IL Arcada Theater US
Supporting George Thorogood

10/16/19 Champaign, IL Virginia Theatre US
Supporting George Thorogood

10/18/19 Wisconsin Dells, WI Crystal Grand Music Theatre US
Supporting George Thorogood

10/31/19 Sarasota, FL Blue Rooster US

11/01/19 Tampa, FL Skipper's Smokehouse US

11/10/19 St James City, FL Ragged Ass Saloon US

11/22/19 Jacksonville Beach, FL Mojo Kitchen US

12/14/19 St. Petersburg, FL The Ale And The Witch US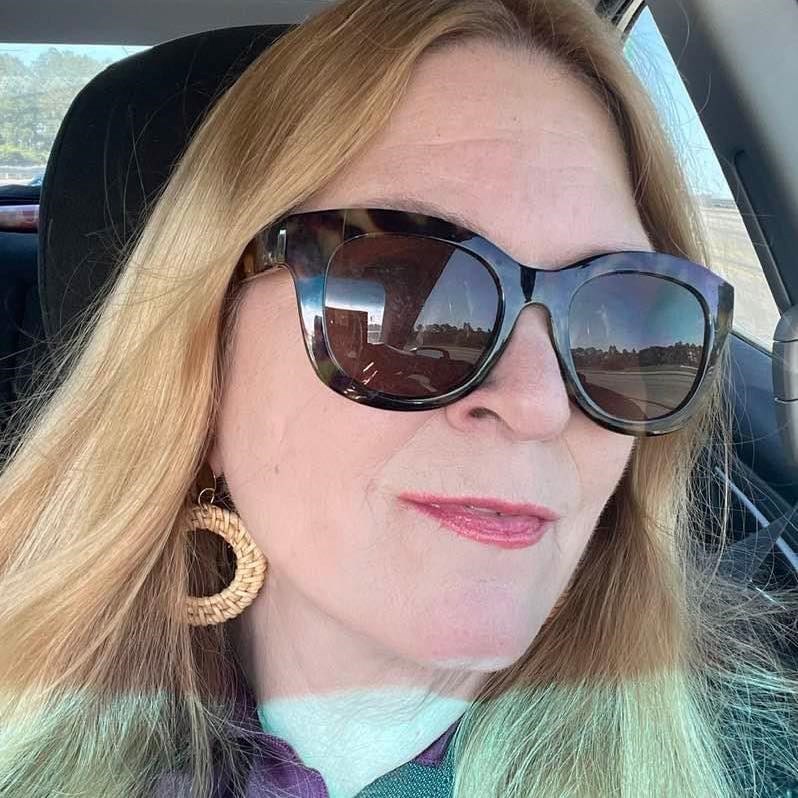 Stephanie Smith
Stephanie Smith - Founder and Editor
Stephanie has been involved in the music scene for over 10 years as a photographer and writer. She has written for websites such as Bandzoogle, BandMix, as is the current Director for South Carolina Music Guide. You can usually find her at local hot spots in Charleston. However, she likes to explore and has found a favorite second home in Costa Rica.