An Interview with FreeVibe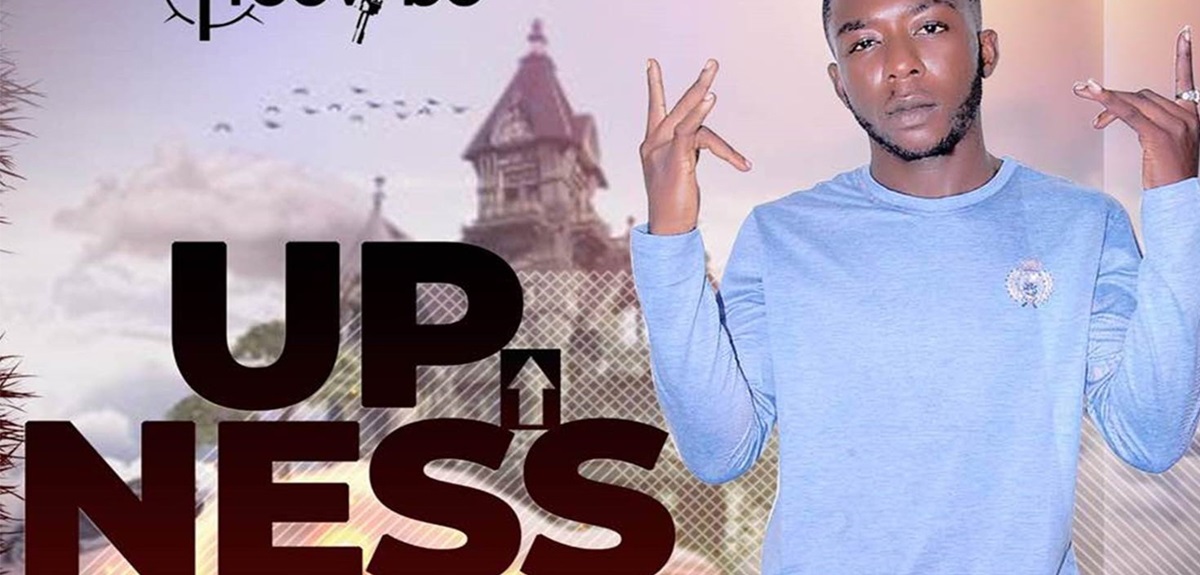 As Afro-Pop has been expanding Worldwide for years, FreeVibe's name has been hitting Ghana, Nigeria, Germany, England, the Ukraine, Saudi Arabia and the East Coast of the US hard for a while now. The Rap artist takes a minute out of his busy schedule to give us a sneak peek behind the scenes of his life.
FreeVibe! How is your day going on the soil and land of Ghana?
What are you up to today?
Ghana is pretty for now and peaceful as always. It's a new day and for studio as usual.
I know you started at age of 5. But describe us the scene how you started.
At the age of 5, it was like a band, where I play with friends (using sticks as microphones and empty containers as drums).
On your new album "UPNESS" you have a strong Afro Pop HipHop/Rap some say a little mellow Trap feel about your music. Did you start with more traditional styles and songs?
Even though I listen to Reggae music the most, I started music as a hip-hop artiste and developed the Afro Pop style as I climbed up.
Did you sing before you wrote?
Off late I don't write. I just sing directly.
What are your influences and who?
I'm addicted to natural things so, I always prefer sitting under shaded trees; burning some incense; and either listening to music or creating one.
What are your current favorite artists?
I love Bob Marley the most. And I love Ja Rule and Wiz Khalifa too.
Ghana is not the easiest place to survive. Do you see music as therapeutic or maybe some kind of mental escape, like most artists?
I do music to spread the gospel. And I work hard to survive.
You write about Marijuana on your track "HighDay". Was drugs a problem in the city where you were brought up?
Marijuana is no drug. Plant it today and tomorrow it grows: that's nature. And HighDay as the interpretation goes is holiday. The song explains what I normally do on those days. Man need to rest and enjoy after working hard.
How do you see yourself as an artist?
I'm not better than anybody and nobody is better than me. I'm myself. I just do my part as a person, maybe you can do yours, too.
You beautifully quote: "Man is the master of his mind and the leader of his soul. What you think today is what you become tomorrow." Is motivating the community a strong drive for you? Yeah, that's why I do music: to uplift the soul of the broken-hearted.
That goes with my next question: What kind of music career do you want to have in the future?
I really desire to be free from all other works so I can focus much on spreading the gospel through music, for the rest of my life.
When is FreeVibe's album release and who's featured on it?
The current record, the ''Upness Album'' will be released by 1st September, 2018. And I featured Lazzy Beatz on two of the tracks.
I just signed up to your news letter. You keep us up to date, yes?
Yeah, at least once a month, I will send you newsletters about your favorite artiste, FreeVibe. I normally give free and/or great stuffs to you guys then and before anyone else.
I nEEEd the new FreeVibe Teeshirt. It looks so good. Will you send me one to Europe and one to the US for Stephanie our producer? :)
Last month, I shipped a couple to my aunt in London. As far as you give me the right address, I will make sure it gets to you in time.
Thank you for your time, FreeVibe.
Keep inspiring us!
Alright, sir. Have a blessed day!
Cover Art Credits: Psyche design